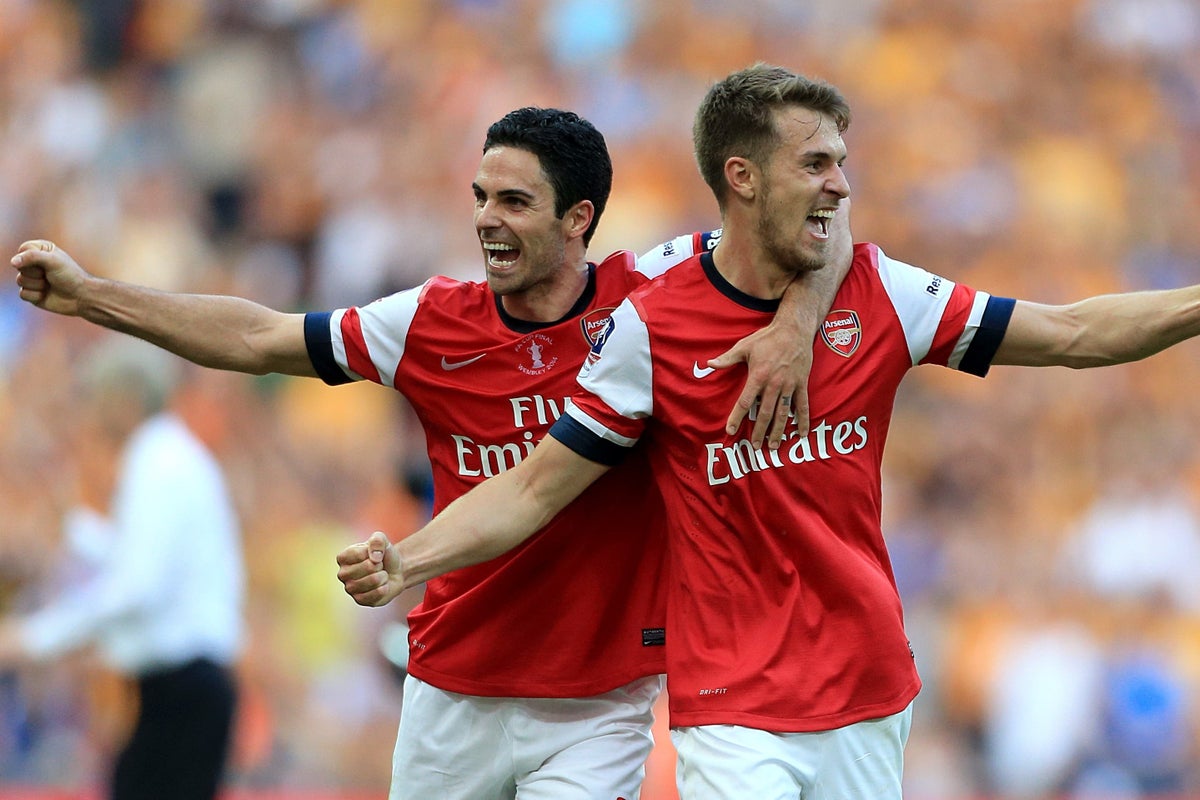 Discover what former Arsenal midfielder, Aaron Ramsey, had to say about his old captain and now Arsenal manager, Mikel Arteta. In an exclusive interview with The Independent, Ramsey heaped praise on Arteta's leadership skills and revealed they often talked about the Welsh set-up during discussions on coaching badges.
Having left Arsenal for Juventus in 2019, Ramsey hasn't lost touch with his former colleagues and fans. He believes it would be "absolutely great" if Arsenal won the Premier League this season, acknowledging the Gunners will always have a special place in his heart.
Ramsey has now taken over as captain for Wales and is proud of his team's performance in their recent 1-1 draw against World Cup semi-finalists Croatia. He is looking forward to leading the team when they play Latvia on Tuesday, alongside his seven-year-old son who will accompany him on to the pitch.
Join our community today and stay informed about the latest football news, trends, and updates. Sign up now for Miguel Delaney's free newsletter and receive exclusive insights straight to your inbox.