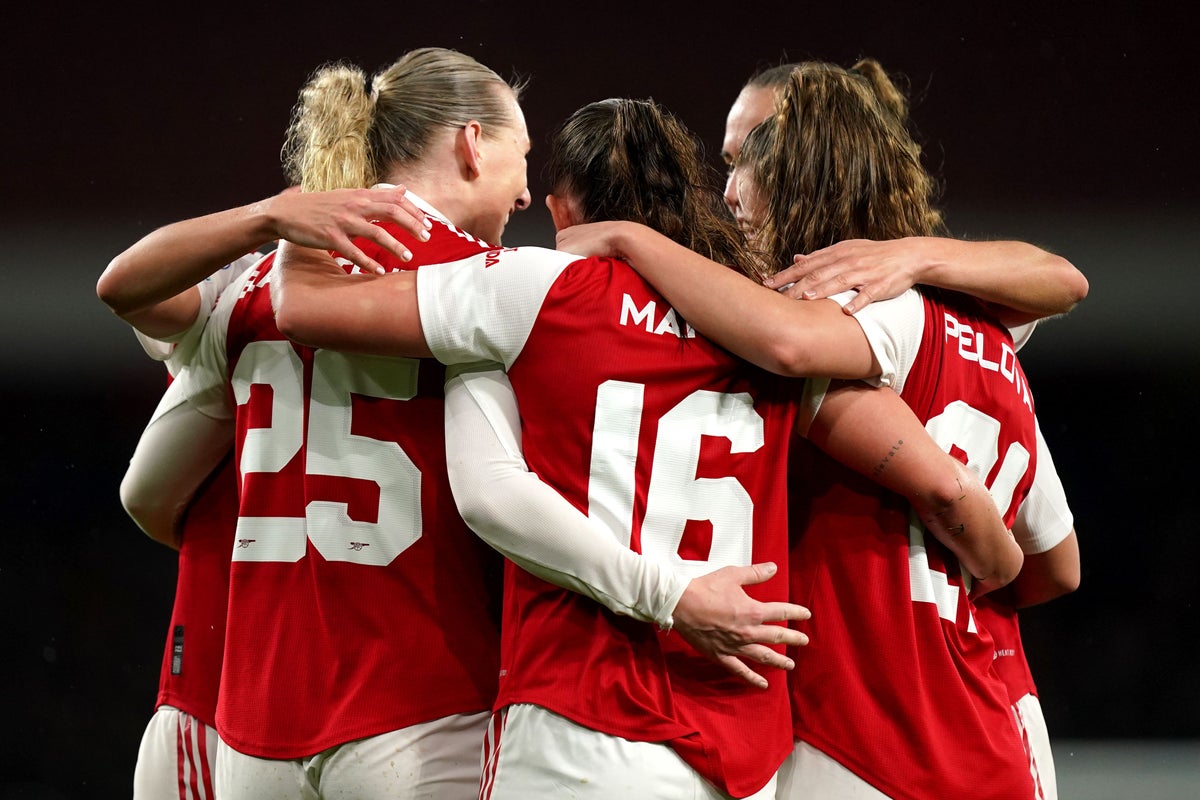 Arsenal's women's football team pulled off a stunning victory over Bayern Munich to reach the Champions League semi-finals. The Gunners won 2-0 at Emirates Stadium in front of over 21,000 fans, demonstrating their popularity and potential for growth of the sport. The team's manager, Jonas Eidevall, hopes to play more games at Emirates Stadium, with the ultimate goal of playing there permanently. Arsenal's women's team has been playing to attendances over 40,000 on several occasions this season, confirming their massive fan base. The team faces tough competition ahead as they advance to the semifinals.
The match wasn't without issues, with team captain Kim Little forced off injured after 10 minutes, followed by Katie McCabe, who limped out late in the game. Eidevall expressed hope that both players will recover soon, and be available for future matches. While the victory should have been more comfortable, Arsenal's forwards missed several chances due to the excellent goalkeeping of Maria-Luisa Grohs. Wolfsburg, who knocked out Arsenal in the quarter-finals last season, currently leads Paris St-Germain 1-0, and will stand in the way of the Gunners if they advance.
Among the crowd watching the match were Mikel Arteta, the men's manager, and technical director Edu. Eidevall praised the support the team received from the entire club, stating that the communication and teamwork at Arsenal were a testimony to the club's class and organisation. With this victory, the team has taken a giant step towards their ultimate goal of becoming a Champions League-winning team, while inspiring the growth of the sport and the fan base as well.