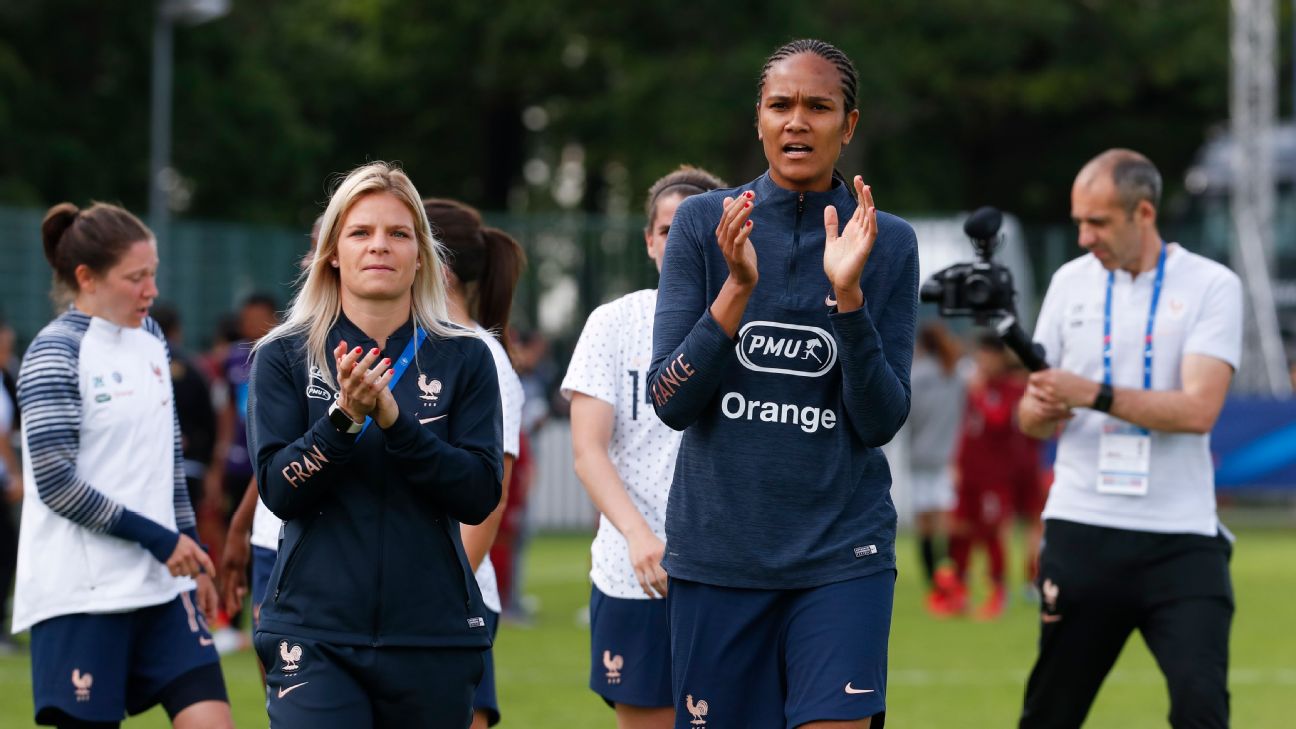 French Women's Team Welcomes Back Wendie Renard and Eugenie Le Sommer as They Gear Up for the World Cup
The national team of France, which will be competing for their first-ever World Cup at this year's prestigious event hosted by New Zealand and Australia from July 20-Aug. 20., has announced their squad for the upcoming international friendlies. The France camp eagerly welcomes back two of their most experienced players, former captain Wendie Renard, and all-time leading goal scorer Eugenie Le Sommer.
In last month's news, Wendie Renard had cited her mental health concerns while taking a step back from the national team and deciding to sit out from the World Cup. The latest development reports suggest that her return was in question as long as Corinne Diacre was serving as the head coach. But with the Executive Committee recommending Diacre's sacking and appointing Herve Renard as her successor, the path is now clear for Renard's comeback into the team.
Even though the new coach did not confirm whether Renard would be captaining the team again, he expressed his delight in reinstating the talented player and is looking forward to having a chat with her before making team decisions. In addition to Renard's return, the French team will also see the comeback of another seasoned player, Eugenie Le Sommer, who missed out on last year's European Championship in England.
The team is excited to have Le Sommer back, and Renard shared her joy in having her experience and intelligence in the game back on the team. Looking forward to their upcoming games against Colombia and Canada next month, the French team is gearing up to face-off against their global competitors under their new coach.
Get ready to witness this stellar comeback and catch all the action on ESPN+.