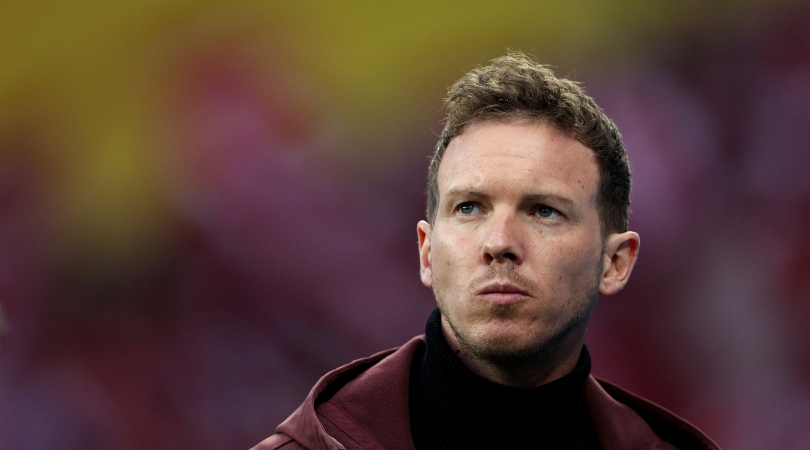 Julian Nagelsmann Open to Talks with Tottenham for Managerial Position Following Bayern Munich Exit
After his recent exit from Bayern Munich, Julian Nagelsmann is reportedly interested in discussing the vacant manager position at Tottenham, as per Sky Sports. The decision for Nagelsmann's sacking from Bayern Munich, replaced by former Chelsea manager Thomas Tuchel, has caused astonishment in many quarters.
Bayern Munich had a flawless winning record of 8 out of 8 in the Champions League, and remained in an excellent position just one point behind Borussia Dortmund, the league leaders. However, after last weekend's defeat to Bayer Leverkusen, the team slipped to second in the Bundesliga.
According to sources, tensions have been brewing under the surface between Nagelsmann, the club's players and hierarchy. Spurs were previously interested in Nagelsmann before his move to Bayern in 2021 and now look set to reignite their interest as they seek a successor to Conte.
Julian Nagelsmann is open to talks with Tottenham about becoming their next manager 💭March 25, 2023
See more
Sky Sports claims that Nagelsmann, who was also considered by Tottenham after Mauricio Pochettino's departure in 2019, is now open to talks – but may want a short break before his next job. Nagelsmann, who is only 35 years old and is regarded as one of the most thrilling young coaches in the game, has previously admitted to observing Tottenham under Pochettino and also tuning into Jose Mourinho's press conferences during his time at the north London club.