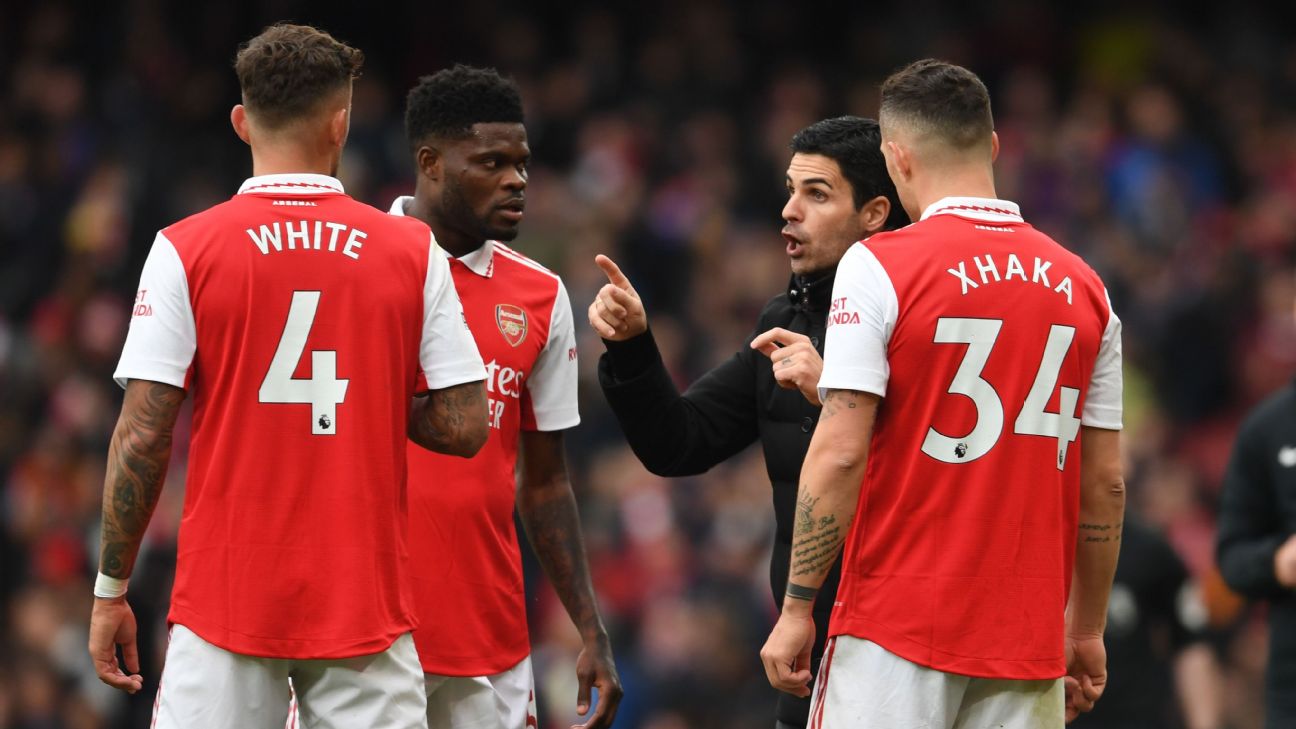 Arsenal Boss Mikel Arteta Confident Ahead of Premier League Showdown with Liverpool
Arsenal's upcoming Premier League match against Liverpool is undoubtedly one of the biggest fixtures of the season, and Gunners boss Mikel Arteta has spoken to the press about his confidence ahead of the game.
In their last league visit to Anfield, Arsenal suffered a 4-0 defeat that was marked by a touchline spat between Arteta and Liverpool manager Jurgen Klopp, which only added to the tension of the day, and some argue, played a role in spurring on Liverpool's improved performance.
This time around, Arteta is keen to make sure that things don't get so heated on the sidelines again, saying "I don't know. I would have to be in the situation again. I reacted to defend our players the best possible way but I don't like seeing myself like this so hopefully not."
Despite these concerns, Arteta is confident in his team's ability to handle the pressure and keep their cool. He emphasizes the fact that Arsenal has experience playing in the toughest places, having won at White Hart Lane and elsewhere over the past few years, and says that his players are well aware of what they need to do to succeed.
As the Gunners get ready to take on Liverpool once again, one thing is certain: emotions will be running high on both sides. But with Arteta at the helm, Arsenal is poised to give their all and leave everything out on the pitch.
Key players to watch include Bukayo Saka, who has recovered from an illness, and either William Saliba or Eddie Nketiah, both of whom are hoping to train and be available for the match.