Croupier and Awaal: The Dual Assault for the Simon and Ed Crisford Team in the Pertemps Network Lincoln Handicap
Doncaster's first headline event, the Pertemps Network Lincoln Handicap on Saturday, live on Sky Sports Racing, is set to witness a dual assault from the Simon and Ed Crisford team, with Croupier and Awaal both holding entries in the mile event.
Last term's winners, Ed Ware-owned Croupier and Shaikh Duaj Al Khalifa-owned Awaal, come with a perfect profile for a Lincoln horse; however, Awaal is a general 5/1 shot while Croupier is as big as 25/1. The ground conditions will determine whether they line up on Town Moor or not.
According to Ed Crisford, "We have two good chances, but we are obviously on weather-watch. There is a lot of rain due, which will be good for Awaal. We will just have to see how the next few days go. Croupier should be sneaking in off bottom weight nearly, but both of them have the right sort of profile for a Lincoln horse."
Awaal had just one run between May and the end of October, when scoring with ease at Redcar. Speaking about the horse, Crisford explained, "Awaal needs soft ground and there was a heatwave. It was rock-hard ground in the summer everywhere, so we gave him a break because of that. He should be a bit of fun this year because he is lightly-raced and has a big upside."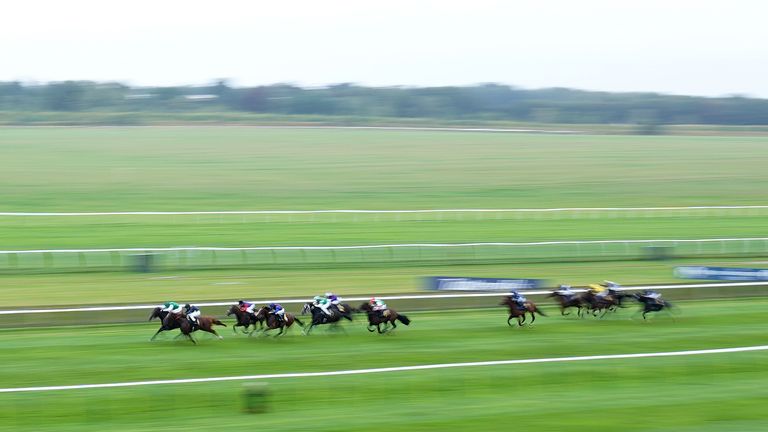 The Crisford pair is among 69 contenders still in, with William Haggas-trained Al Mubhir, who is currently the trending favorite at 4/1, slightly above Awaal. Other key names include Wanees, Baradar, Atrium, Majestic, and Jimi Hendrix in a race that will feature a maximum field of 22.
Those who will be balloted out will have the opportunity of running in the consolation Spring Mile on the same card, which is worth half of the Lincoln's £150,000 value.
Keywords and phrases: Doncaster, Pertemps Network Lincoln Handicap, Simon and Ed Crisford team, Croupier, Awaal, Ed Ware-owned Croupier, Shaikh Duaj Al Khalifa-owned Awaal, Redcar, soft ground, William Haggas, Al Mubhir, Wanees, Baradar, Atrium, Majestic, Jimi Hendrix, Spring Mile.



Original Post Link