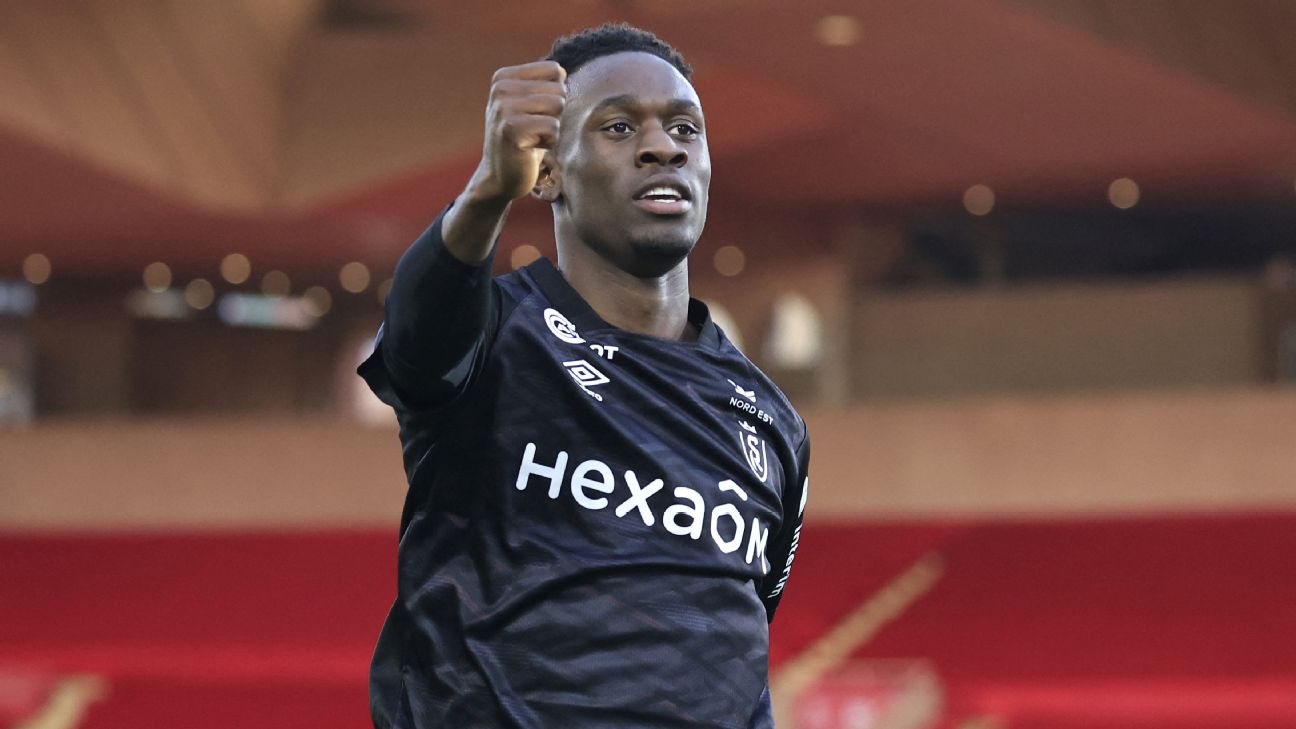 U.S. men's national team coach Anthony Hudson confirms talks with Folarin Balogun
Interim coach Anthony Hudson of the U.S. men's national team has confirmed that he held talks with Folarin Balogun, the breakout star of Reims in Ligue 1, amid U.S. Soccer's push for him to switch his international allegiance from England. Balogun, who is also eligible to represent Nigeria, has been pictured in Florida where the U.S. has been training preparing for the Nations League matches at Grenada and El Salvador.
21-year-old Balogun is having a remarkable season, scoring 17 goals in 27 matches, behind only Kylian Mbappe and Jonathan David in the Golden Boot race. Despite his stellar performances, he has not been called into the full England national team this international window, which led him to post on his Instagram story: "In life, go where you're appreciated."
It is well understood that U.S. Soccer has pursued Balogun for months and has an "open dialogue" with him. The trip to Florida was designed to help him feel comfortable with a potential switch to the U.S., similar to how Yunus Musah spent time around the team before he switched from England to the U.S.
Beyond Balogun's goal-scoring form, Hudson hopes to encourage him to switch by showing him what the team does and connecting with him personally. Balogun's willingness to travel to Florida this week, if nothing else, indicates he is giving serious consideration to playing for the U.S.
U.S. star Christian Pulisic expressed his desire to have Balogun switch to the U.S. team. However, England U-21 coach Lee Carsley said Balogun had not given him any indication that he was considering a change.