Novak Djokovic to Return to World No. 1 Spot as Carlos Alcaraz Loses to Jannik Sinner in Miami Open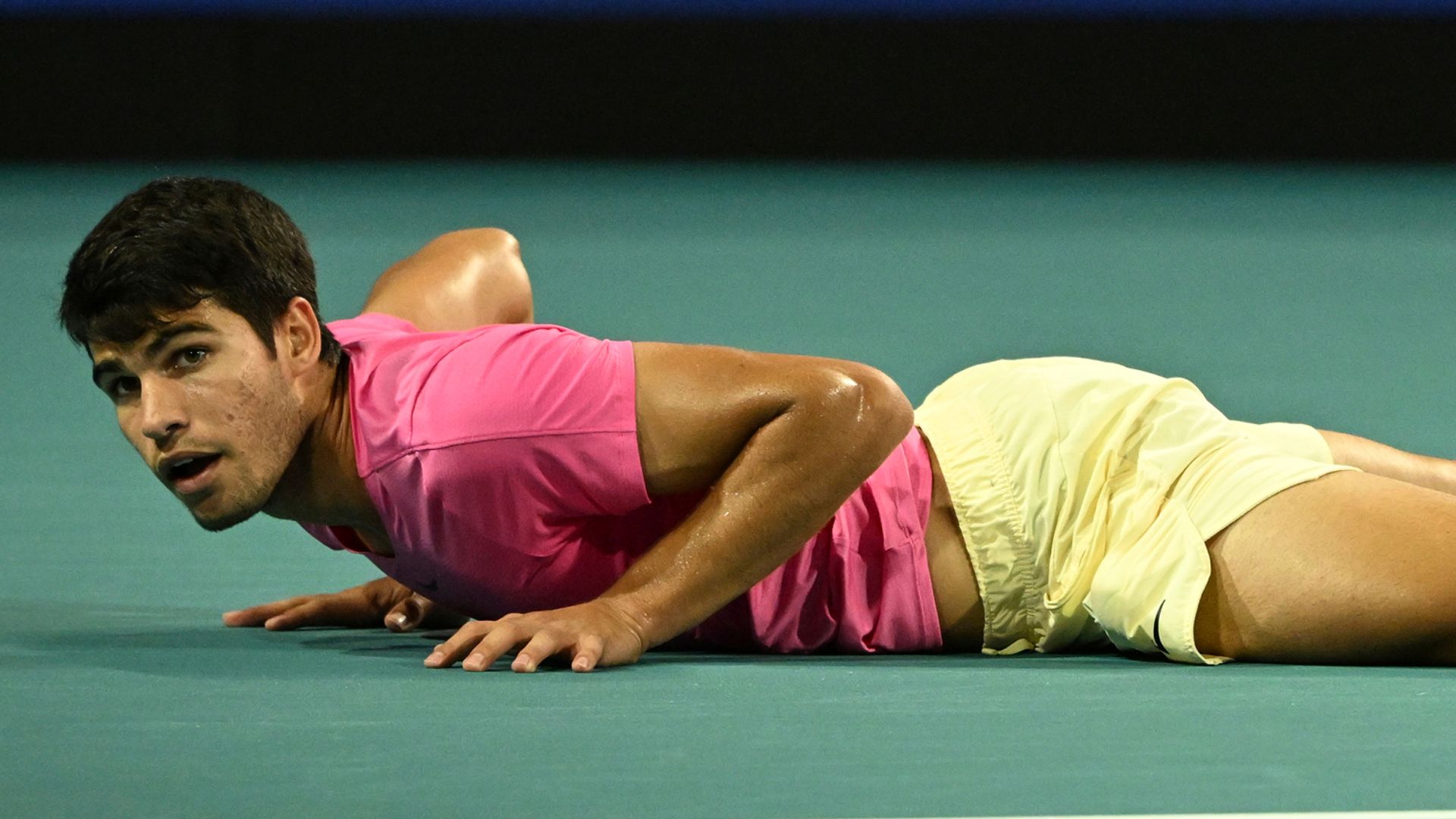 Good news for Novak Djokovic fans as the Serbian tennis star is set to return to the top of the world rankings on Monday, following current world no. 1 Carlos Alcaraz's defeat to Jannik Sinner in the semi-finals of the Miami Open.
The 18-year-old Spaniard Alcaraz who had defeated Sinner in the semi-finals of Indian Wells last month before winning the tournament and claiming the top spot, lost to Sinner 6-7, 6-4, 6-2.
Sinner will now face Daniil Medvedev in the Miami Open finals, with Medvedev becoming the first player since Ivan Lendl in 1981 to reach five consecutive ATP finals after beating Karen Khachanov in a tough match 7-6, 3-6, 6-3.
Alcaraz expressed joy despite his defeat, saying, "I feel something different about the crowd when I play against Jannik. I think around the world is probably all the people watching this match because I think it's really beautiful to watch."
The Spaniard needed to defend his Miami Open title to hold on to his spot at the top, but he will now slip to world no. 2. However, Alcaraz remained optimistic about his future, saying, "But all I can think about is to improve my level to beat Jannik."
Meanwhile, Djokovic who has missed the American swing due to his vaccination status, will feature at the US Open in August and September after the Senate voted to end Covid-19 measures.
Although Djokovic had applied for special permission to play at Indian Wells and Miami this year, officials rejected his plea. Nevertheless, Djokovic will be glad to return to the top of the world rankings after being temporarily displaced by Rafael Nadal and later Alcaraz.