Former Everton player Duncan Ferguson had been a part of the backroom staff under several managers at the club. He had also taken charge of Everton twice on a caretaker basis. However, last season, Frank Lampard was chosen as the club's manager instead of him.
Now, at 51, Ferguson has taken on his first permanent managerial role in League One with Forest Green. Though the start has not been easy, with just two points collected from his first nine games, Ferguson is committed to building the club in the long term.
In a recent interview with former Everton teammate Andy Hinchcliffe, Ferguson shared his disappointment at not getting the Toffees job, his long-term plans for Forest Green, and his commitment to the club.
Disappointment at not getting the Everton job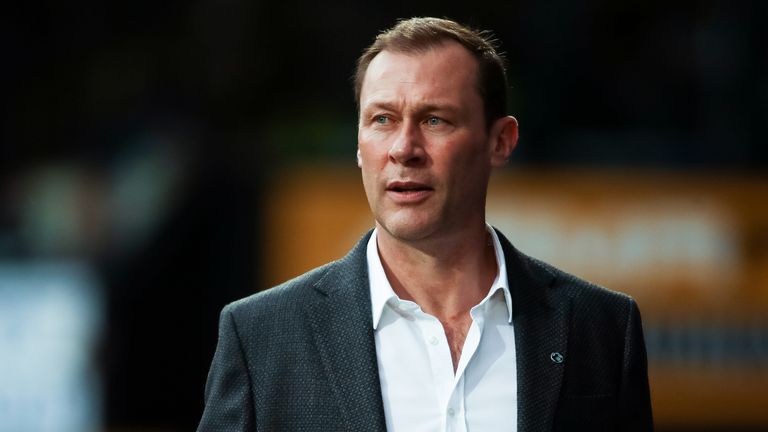 Ferguson shared that he felt disappointed about not getting the Everton job last season, though he had been considered for it. He revealed that he went for an interview but was unsuccessful. Despite the setback, he said that he has respect for Lampard and understands why the club chose him.
Long-term Plans for Forest Green
Ferguson shared that he and owner Dale Vince had a chat about where the club was going and its vision. He was pleased with Vince's ideas and offered a long contract, showing confidence in him. Ferguson's goal is to bring Forest Green into the Championship, and he believes that the club's environmental views may attract top-tier players. In fact, he mused that even football superstar Lionel Messi could be enticed to the club because of his known interest in environmental issues.
Commitment to the Club
Ferguson promised Forest Green that he would stick around long-term, and he emphasized his loyalty to the club's owner. He declared that he would not be leaving Forest Green, even if Everton or Real Madrid came calling.
Thoughts on Everton's Relegation Battle and Sean Dyche
Ferguson had high praise for Lampard and also expressed confidence in Sean Dyche, who has been hired by Everton to turn the club's fortunes around. Ferguson noted Dyche's experience and believed that he will set up the team to succeed.