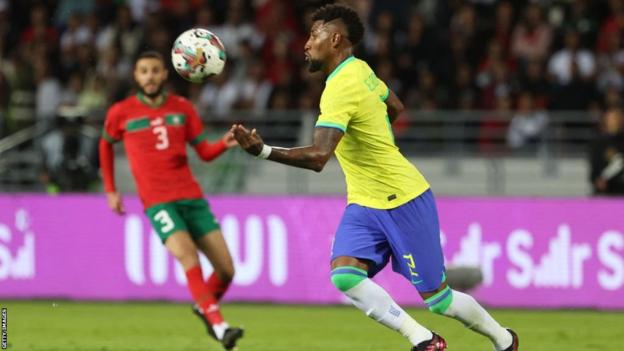 Learn the latest updates on Tottenham's injury crisis as right-back Emerson Royal suffers a knee injury while playing for Brazil. Undergoes surgery and expected time for return.


Emerson sustained the injury during stoppage time in Brazil's 2-1 loss to Morocco.


Tottenham Hotspurs should expect their 24-year-old right-back to recover before the end of the Premier League season.


This season, Emerson has made 32 appearances and scored two goals for the club.


Following his arrival from Barcelona in August 2021, this news will come as a setback for Spurs.


Apart from this injury news, Spurs have additional woes including the search for a new manager after parting ways with



Antonio Conte


on Sunday.



Original Post Link