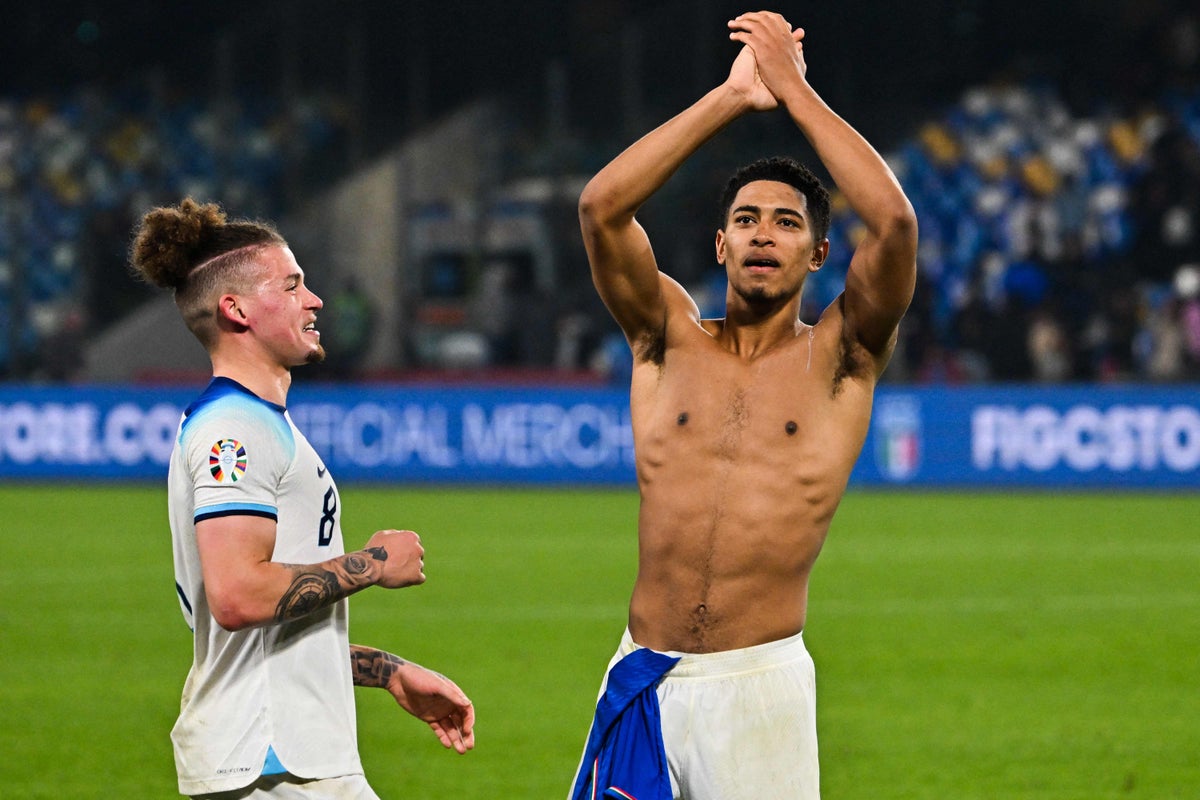 Harry Kane has registered a new record, but England's prowess on the pitch was the real headline. After a disappointing performance at the World Cup, England came out on top with an impressive display against the accomplished Italian team. England doesn't often claim big away wins, but when they do, they're memorable. This time, it was something much bigger; a statement of intent.
The first half of the game was everything Gareth Southgate has been building up to, right down to the academy products' dominant performance. England's defence was sound, their attack was potent, and the midfield was commanding. It was the perfect display of control and something new for the team that has struggled to control the midfield against other top-class international teams.
The difference made by one player stood out, and that was Jude Bellingham. He gives England something unique, an impetus and thrust combined with control. Bellingham has the potential to be the modern midfielder that England has been seeking for so long, and his presence sends Italy off kilter.
The lesson from this game is simple, make the first half repeatable, and it becomes England's signature display. They now have the players and qualities required, and if they can take the first half and perfect it, it may be the blueprint for something even grander.