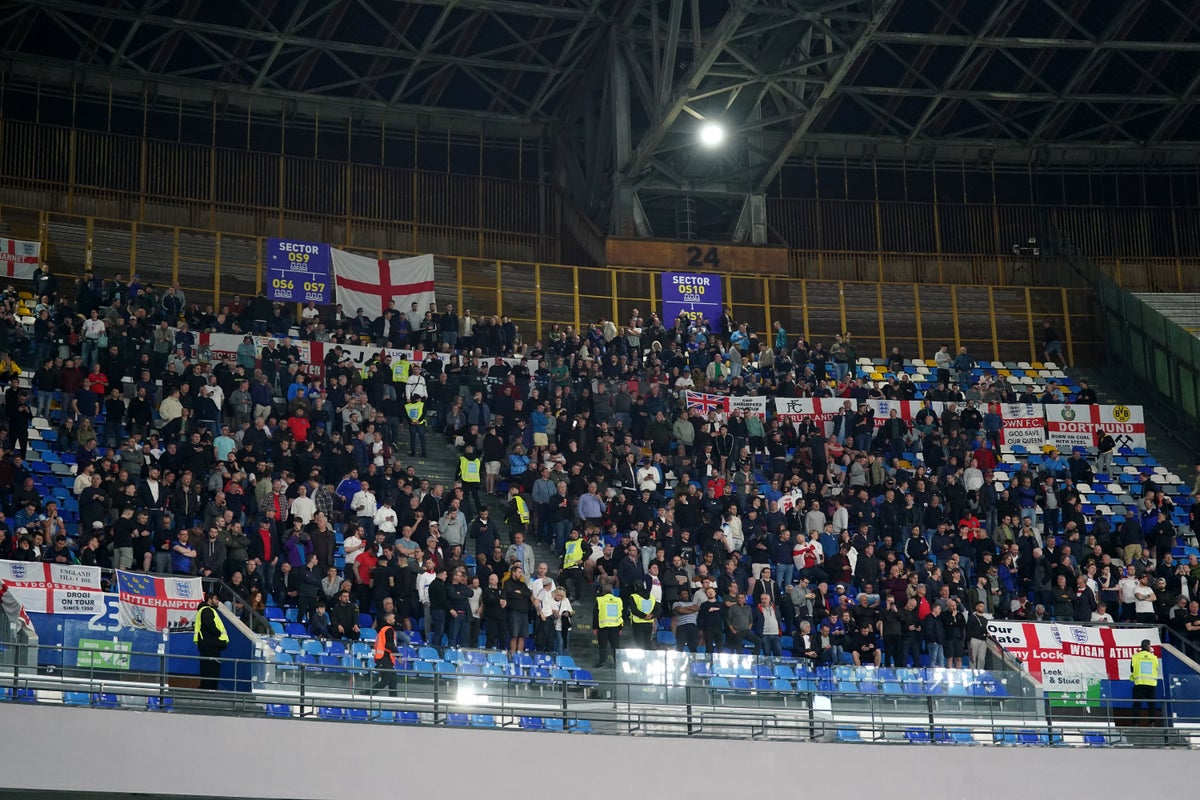 The Football Association has asked UEFA to review the experience of England fans in Italy during last week's European qualifier. Despite breaking the national team scoring record with a penalty by Harry Kane and winning 2-1 over Italy in their Euro 2024 qualification opener, the 2,500 travelling supporters who attended the game had several issues, which led the England Supporters Travel Club (ESTC) to contact the governing body of European football.
England's away support faced problems on the buses which Italian police requested and strongly advised them to take. Additionally, the football fans were subjected to four ticket checks awaiting them at the entrance of the heavily-policed stadium. After their first win in Italy since 1961, the ESTC's staff met with representatives from UK Policing and the Football Supporters' Association to hear their views and discuss the circumstances.
Despite months of planning and working in good faith with the authorities in Naples, the safety and well-being of the supporters were not well taken care of, leading to the ESTC's request for UEFA to carry out a review of what happened on Thursday night. The ESTC apologizes to the supporters for tarnishing what should have been a wonderful occasion watching England's first win in Italy since 1961.