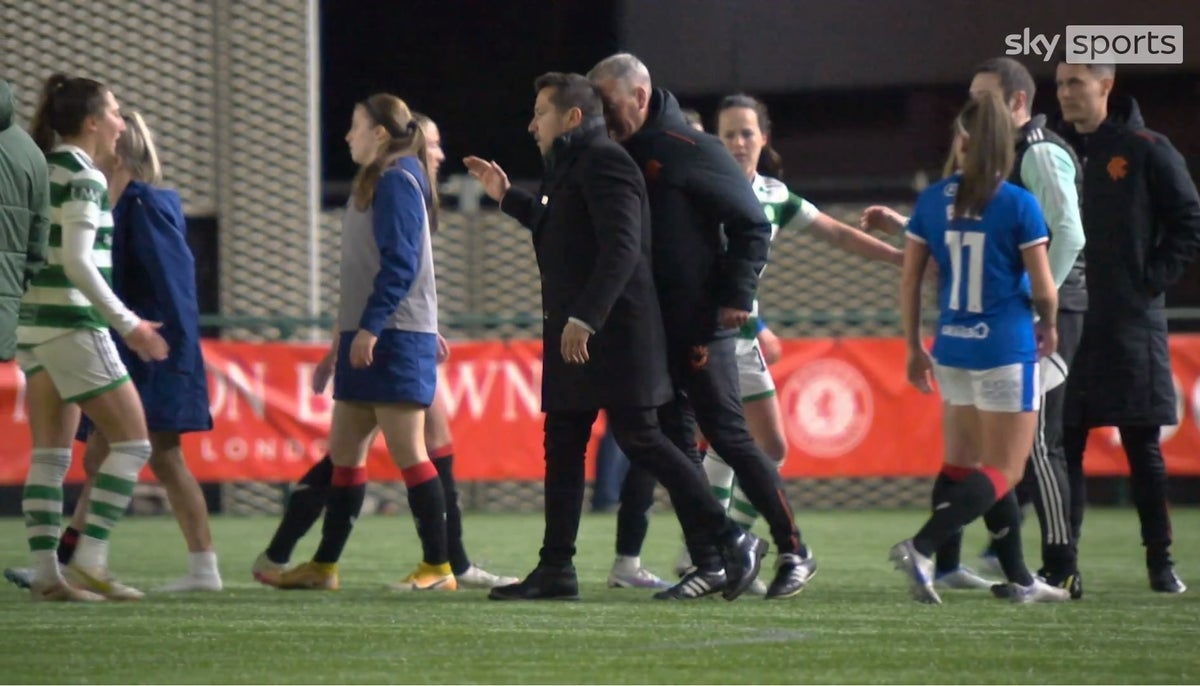 Celtic coach Fran Alonso praised his team's "attitude, passion, and belief" after they battled to secure a draw against rivals Rangers in the Old Firm Derby. The match was shrouded in controversy after footage appeared to show the Rangers assistant manager, Craig McPherson, headbutting Alonso as they shook hands following the match. Despite the incident, Alonso refused to comment and instead focused on his team's performance.
The draw means Celtic and Rangers remain second and third respectively in the table, with Glasgow City leading by eight points. Although Rangers appeared to have dominated with a goal from Brogan Hay until Hayes secured a last-minute equalizer, keeping Alonso's side unbeaten against the defending champions this season.
Stay updated with latest football news by subscribing to Miguel Delaney's free Reading the Game newsletter.
PA contributed to this report