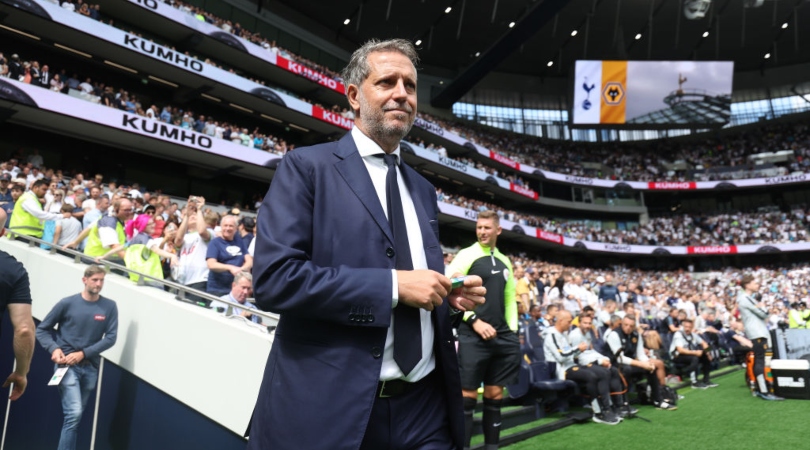 Tottenham Hotspur faces controversy as FIFA extends ban of Managing Director of Football
Tottenham Hotspur is in hot water again after FIFA announced a worldwide extension of Managing Director of Football, Fabio Paratici's ban. The ban originally started in Italy in January 2023, where he was banned for 30 months after being found guilty of false accounting while working for Juventus as Sporting Director and Managing Director (2018-2021).
The Italian Football Federation (FIGC) punished Juventus for Paratici's actions by docking them 15 points in Serie A. Paratici has been allowed to continue his work at Tottenham until now, but the worldwide ban's extension means that Tottenham will lose both their Managing Director of Football and permanent manager during their search for a new manager after sacking Antonio Conte.
While Paratici and Juventus appealed the FIGC's decision, they are now unable to work for Spurs. This development leaves Spurs fourth in the Premier League but with only two points ahead of fifth-placed Newcastle United, having played two games more. Spurs have yet to win an FA Cup and Champions League in recent weeks.
Though it is a challenging time, Paratici said in a statement that he and the club team were entirely focused to move forward and find a replacement. He added that they would not speak or follow the media's speculation but concentrate on their staff, Ryan [Mason], the players, and help Cristian [Stellini].
Son Heung-min, a Tottenham player, expressed disappointment and apologised to Antonio Conte after news of his dismissal emerged, adding more to the ongoing drama.