Scotland Head Coach Steve Clarke Signs New Contract Until 2026
Scotland's national football team will continue to be led by head coach Steve Clarke until 2026, as he commits to a new contract on the eve of the Euro 2024 qualifier against Cyprus at Hampden Park.
Clarke's first match as the coach of Scotland was against Cyprus in 2019, leading the team to Euro 2020 – their first major finals in 22 years. Since then, Scotland has been promoted to the UEFA Nations League Group A and continues to set its sights on qualifying for more major tournaments.
"I am immensely proud of what we have achieved so far and am excited to lead the team through the next two qualifying campaigns, as well as Nations League Group A," Clarke said. "Of course, the ultimate goal is to qualify for more major tournaments."
Scotland's upcoming double-header against Cyprus and Spain marks the beginning of its Euro 2024 qualifying campaign. "It's imperative that we keep the fans engaged and entertained, and that is something we are all committed to achieving through winning games and qualifying for more major tournaments, starting with Germany next year," Clarke said.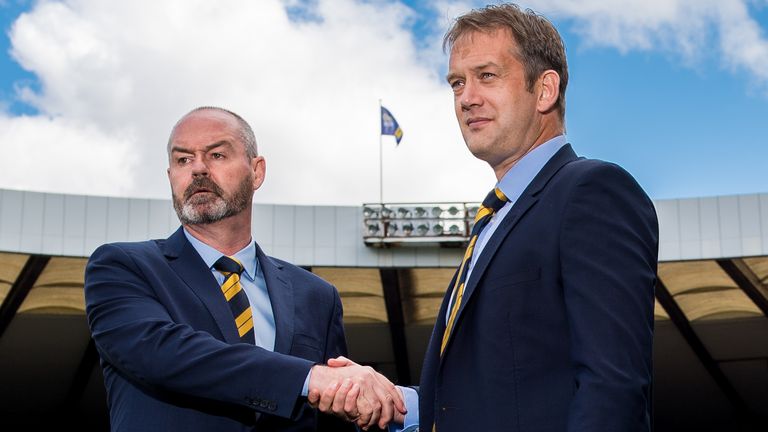 Scottish FA Chief Executive Ian Maxwell added, "Steve has united the nation behind a successful men's national team, and as we look forward to a new UEFA Euro 2024 campaign, it was important we acknowledged the continuity that has been key to our improvement in the past four years. I know how determined the squad is to return to a major final and wish Steve and his squad all the best for the forthcoming double-header."
Scotland's Euro 2024 Qualifiers
March 25: Scotland vs Cyprus, kick-off 2pm
March 28: Scotland vs Spain, kick-off 7.45pm



Original Post Link