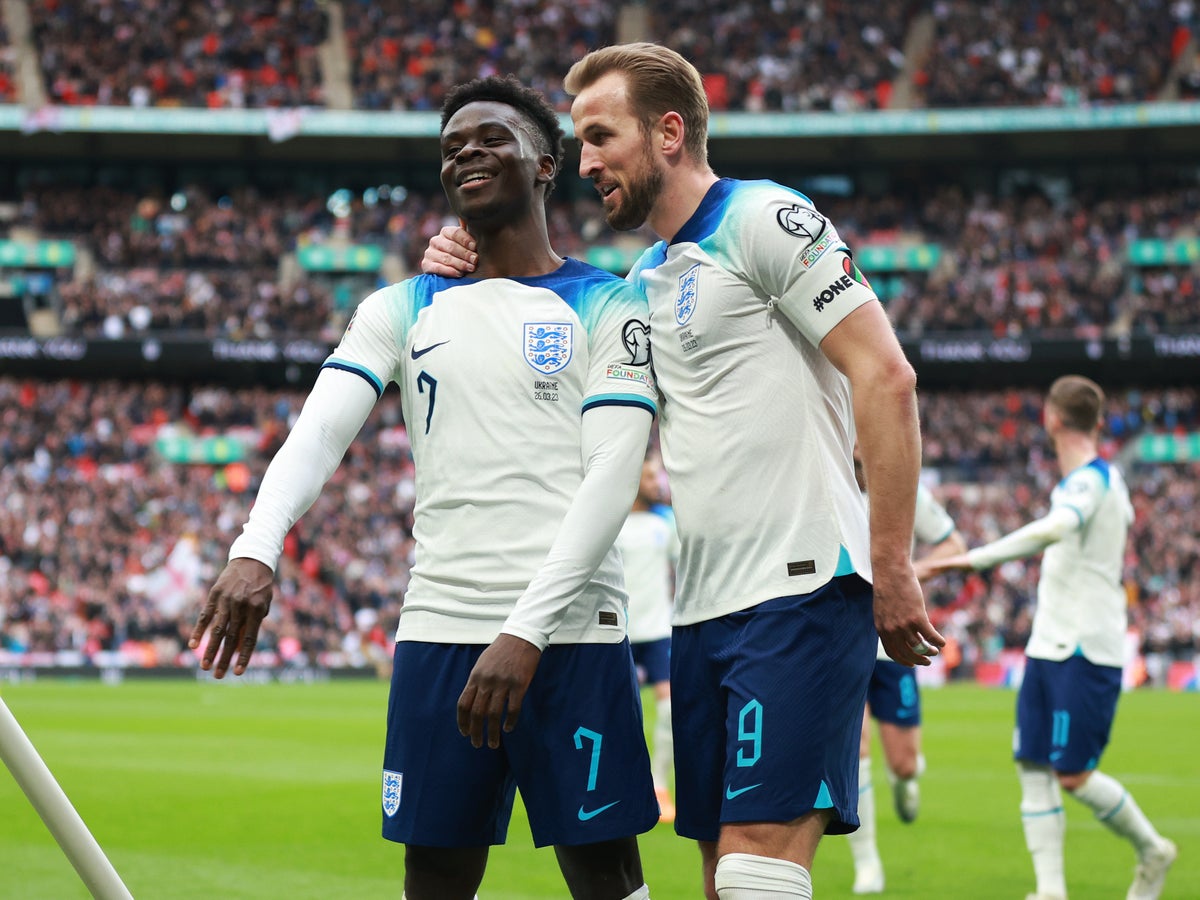 Bukayo Saka, despite facing his lowest career moment in Wembley, proved his strength of character and talent by responding to his Euro 2020 penalty miss with a three-minute double of a goal and an assist. England, led by Harry Kane and Saka, defeated Ukraine and secured their spot in Euro 2024. Saka's footballing intelligence and lovely left foot make him a difference maker, just as he has been for Arsenal.
Saka has now scored eight goals for England at the age of 21, a remarkable feat for a winger. His second goal in the national stadium for the national team completed England's victory over Ukraine. Gareth Southgate brought in Jordan Henderson as well, and Ivan Toney became the first Brentford player to represent England since 1939. England's qualifying campaign has been impressive thus far, and reaching Euro 2024 will be a feat in itself.
Ukraine played under a caretaker manager, in Ruslan Rotan, and football brought a buoyancy to their supporters, who were watched by a number of refugees and their families. Ukraine have now played in Scotland, Wales, and England since they were last able to represent their country in their homeland.