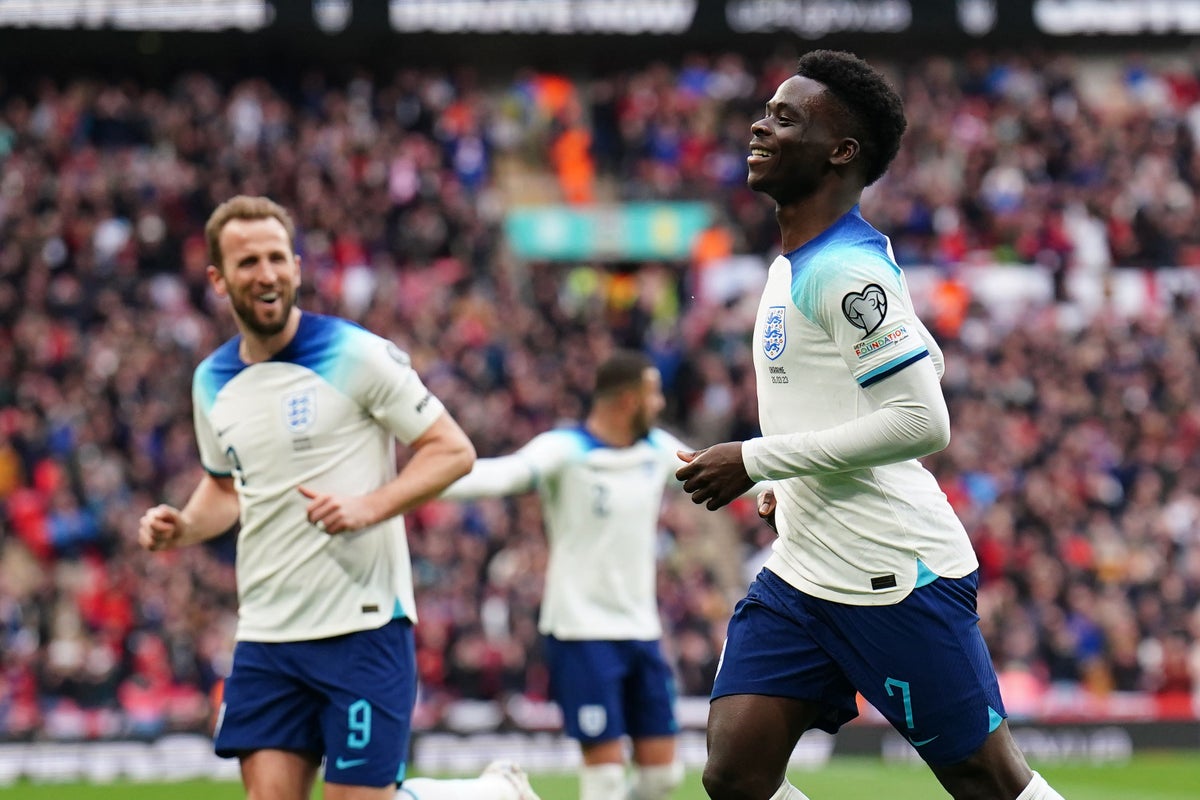 England secured an impressive 2-0 victory against Ukraine in their Euro 2024 qualification match, with Harry Kane extending his national team scoring record to 55 goals and Bukayo Saka scoring an incredible curler. Gareth Southgate's team had just beaten Italy in the previous match and continued their winning momentum. England's victory in their toughest-looking Euro 2024 double-header puts them in a solid position to progress from the group, which is completed by North Macedonia and Malta. As England is expected to win against these nations, Kane has a chance to add to his scoring record in June. Southgate's team showed solidarity with Ukraine in their fight against Russia by posing with a Ukrainian flag that read 'peace'. More than 1,000 displaced Ukrainians and their host families were special guests at the match, and the match also collected funds for a local charity.
Despite losing Phil Foden to appendix surgery on Sunday, England dominated Ukraine in the first half. Kane opened the scoring, meeting a cross from Saka, before Saka scored one himself three minutes later. The visitors looked shaky in defense and were unable to mount a serious threat to England throughout the match. Although Maddison and Bellingham created chances in the second half, England was comfortable in their lead and secured their victory.
Wembley Stadium saw debuts by James Maddison and Ivan Toney, along with a disappointing performance by the visitors. The crowd entertained themselves with paper planes and Mexican waves, as England secured their first home victory since reaching the 2018 World Cup quarterfinals.