Tammy Abraham Wants to Emulate Jose Mourinho in Coaching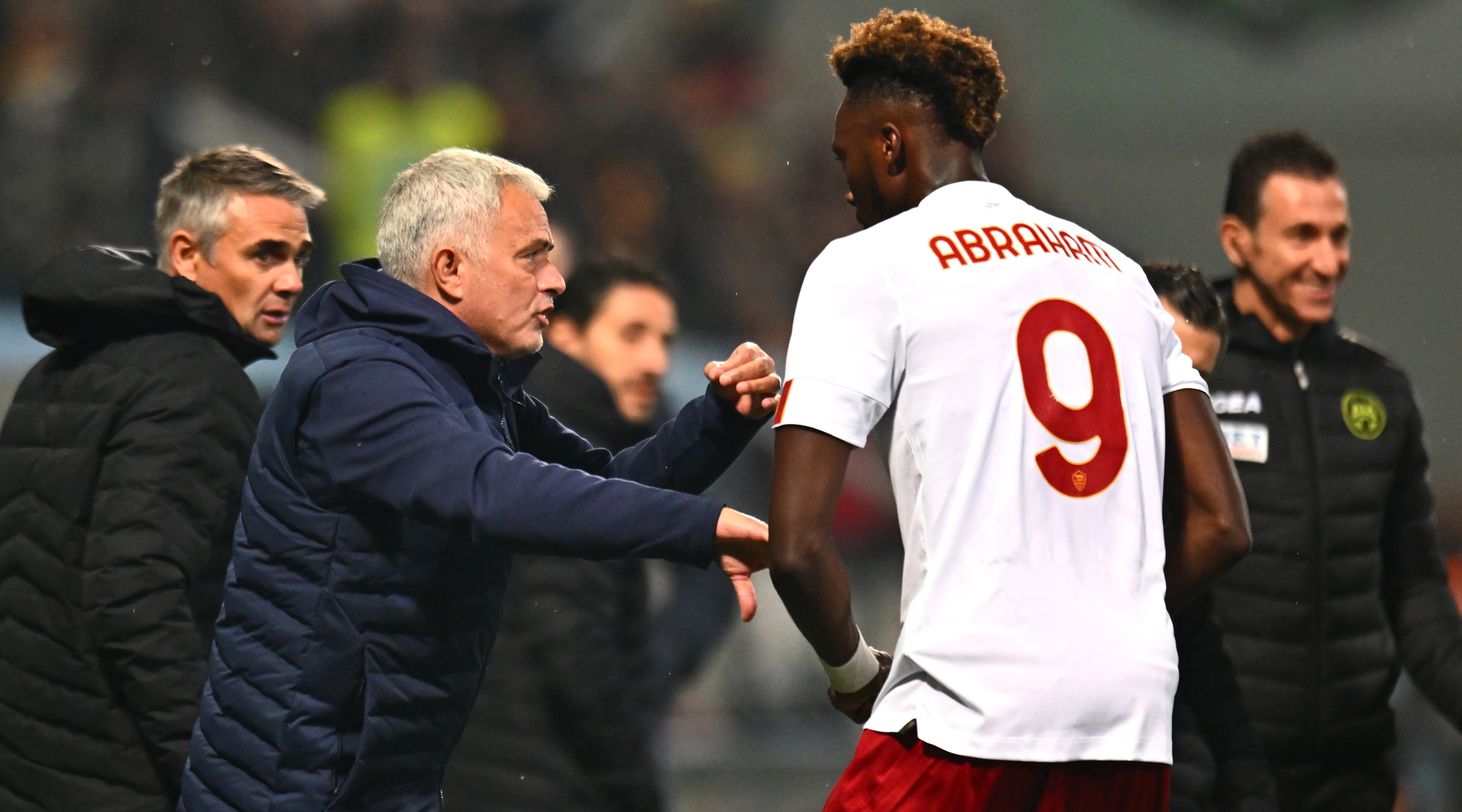 Roma star Tammy Abraham expressed his admiration for boss Jose Mourinho, calling him "a legend". The English striker joined Roma from Chelsea in the summer of 2021 and thrived under the former Blues coach, helping the Giallorossi win last season's Europa Conference League and kickstarting his England career. Speaking to FourFourTwo, Abraham shared his thoughts on Mourinho's management style, "Jose is a leader. When he speaks, you listen," he said. "He knows how to drive you, how to really get under your skin. Even if you're doing amazing, he'll still try to make you do more. He's never satisfied; he always wants the best for you."
Abraham expressed his interest in coaching and stated that he would like to mimic Mourinho's style as a coach. "If I wanted to be a manager after football, I'd want to be like him. It's just his persona, his energy; I love it," Abraham added. Mourinho's man-management skills have been instrumental in Abraham's growth as a player, and the striker has gone from strength to strength since making the switch to Serie A.
Abraham recalled a moment before the semi-final of the Conference League against Leicester City when Mourinho criticized his performance although he thought he had been playing well. "He said, 'Tam, I don't think you've been good enough… I think you can do more'. When he speaks, I always listen and take his advice – I'm a big guy; I'm strong," Abraham said. It turned out that Mourinho's advice was beneficial as Abraham scored a header from a corner in the upcoming match with Leicester City, which they won.
Abram's admiration for Mourinho is a testimony to the winning strategies of the Portuguese coach, whose influence goes beyond the pitch, and will undoubtedly motivate coaches and players alike.