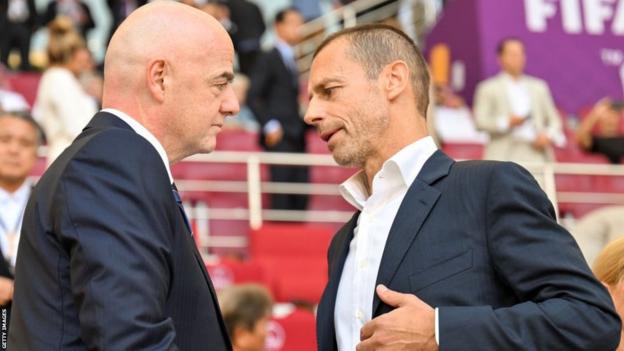 Fifa has committed to pay £298.74m ($355m) to clubs for the release of players for the next two men's World Cups, which is a significant increase from the £170.58m ($209m) paid for the 2022 World Cup in Qatar.


This payment is the central component of a new Memorandum of Understanding (MoU) between Fifa and the European Clubs' Association (ECA) lasting until 2030.


The ECA general assembly in Budapest witnessed the announcement of this decision, with both Fifa president Gianni Infantino and Uefa counterpart Aleksander Ceferin in attendance.


The next edition of the men's World Cup is scheduled to be held in the United States, Canada, and Mexico in June and July of 2026.


After months of disagreement between the two organizations over Infantino's Biennial World Cup plan, they have agreed on other measures, including hosting an expanded 32-team Club World Cup with 12 European teams from 2025, despite opposition from leagues and unease from player unions.


In addition, the concept of a Women's Club World Cup



Original Post Link