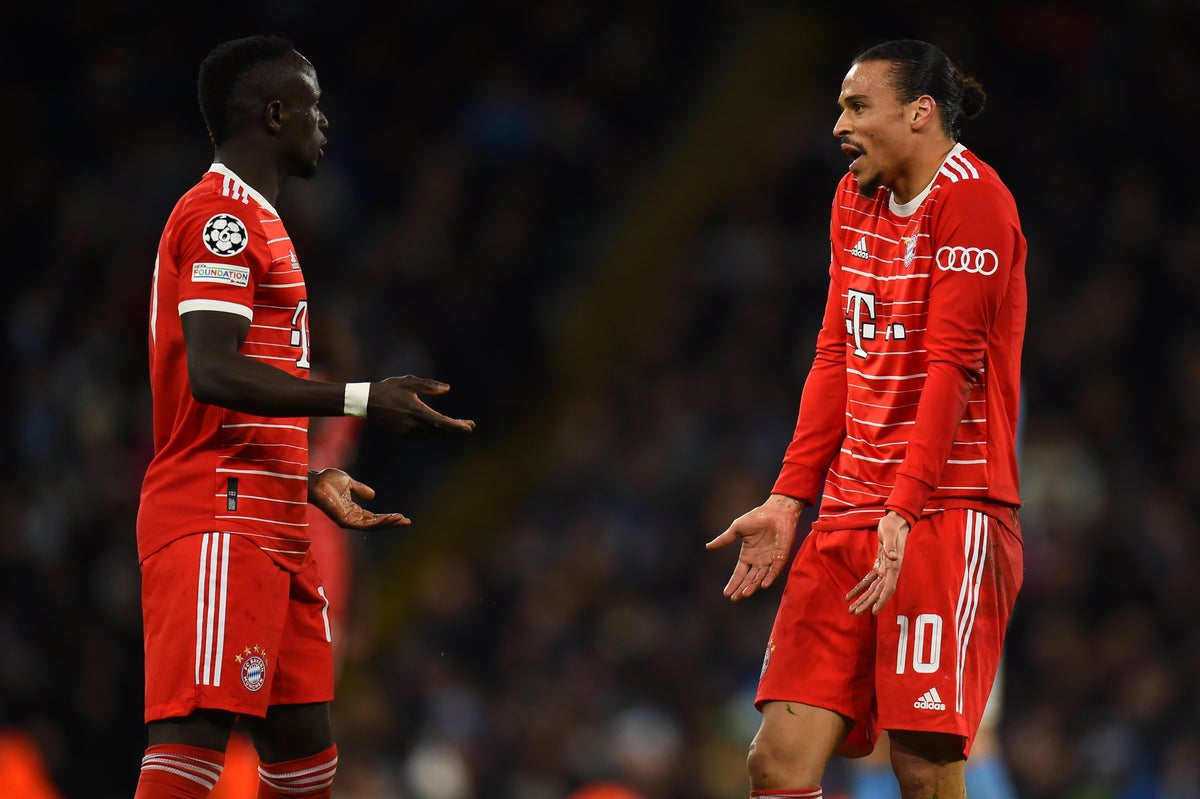 Bayern Munich stars Sadio Mane and Leroy Sane were reportedly involved in a heated argument in the dressing room following their Champions League quarter-final loss against Manchester City on Tuesday night.
The altercation occurred after the duo exchanged words on the pitch towards the end of their 3-0 defeat, which puts Thomas Tuchel's men in a difficult position ahead of next week's second leg in Germany.
Several reports suggest that the situation escalated in the dressing room, leading to a physical altercation where Sane ended up with a cut lip. It is reported that the German forward left with the team bus while Mane left separately.
Since his transfer from Liverpool last summer, Mane has struggled to make an impact at Bayern and remained ineffective after coming off the bench to replace Jamal Musiala in the 69th minute against Manchester City. Sane, on the other hand, started the match against his former club City, whom he left in 2020 to link up with the German giants.