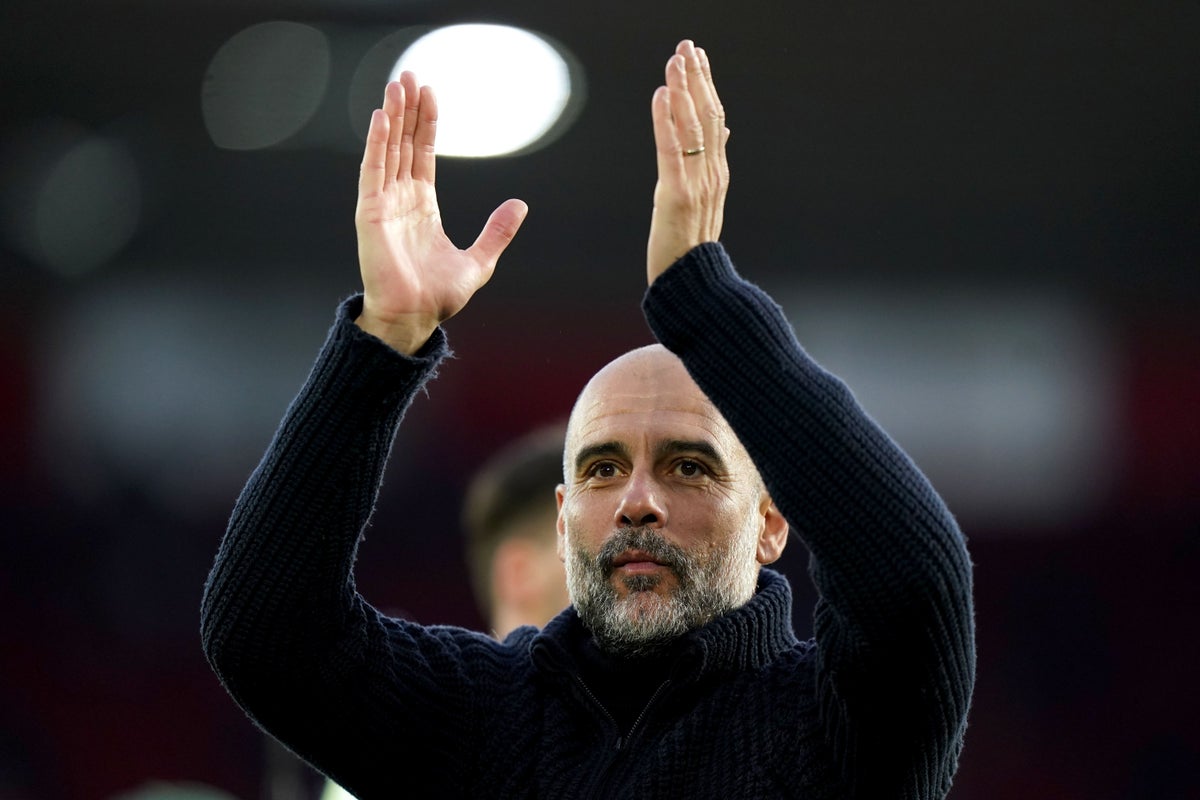 Pep Guardiola has revealed why Premier League leaders Arsenal should envy his Manchester City side despite being in control of their own fate for the title.
City secured a 4-1 win against bottom-placed Southampton on Saturday, with Erling Haaland leading the charts with 30 goals in the top-flight, scoring twice.
Unlike Arsenal, Guardiola's semi-finalists have multiple opportunities to win the FA Cup and even the Champions League, with their quarter-final clash against Bayern Munich set to take place on Tuesday. Despite the packed schedule, Guardiola sees it as a positive, stating that he prefers to have title chances in various competitions.
Guardiola further added: "This is the mindset we must have, knowing that we want it, and knowing that we want to do it the way we have done it before. That is why I am incredibly happy for the group of players I have and the club. Everyone is pushing to get better and better, and that's why we are here."
Moving on to the showdown with Bayern Munich, Guardiola gave some insight on his thoughts on facing Thomas Tuchel again, whom he faced while the latter was coaching Chelsea.
"He is one of the best managers for sure," said Guardiola, who insists he is harbouring no resentment from that match.
Meanwhile, Southampton manager Ruben Selles praised his team's performance, despite losing to City.
"I think the positive thing is that we showed that we are a team that can compete against anybody for a big part of the game. That shows everybody is working hard, and we are going to be together until the very end of the season trying to play the very best," said Selles.