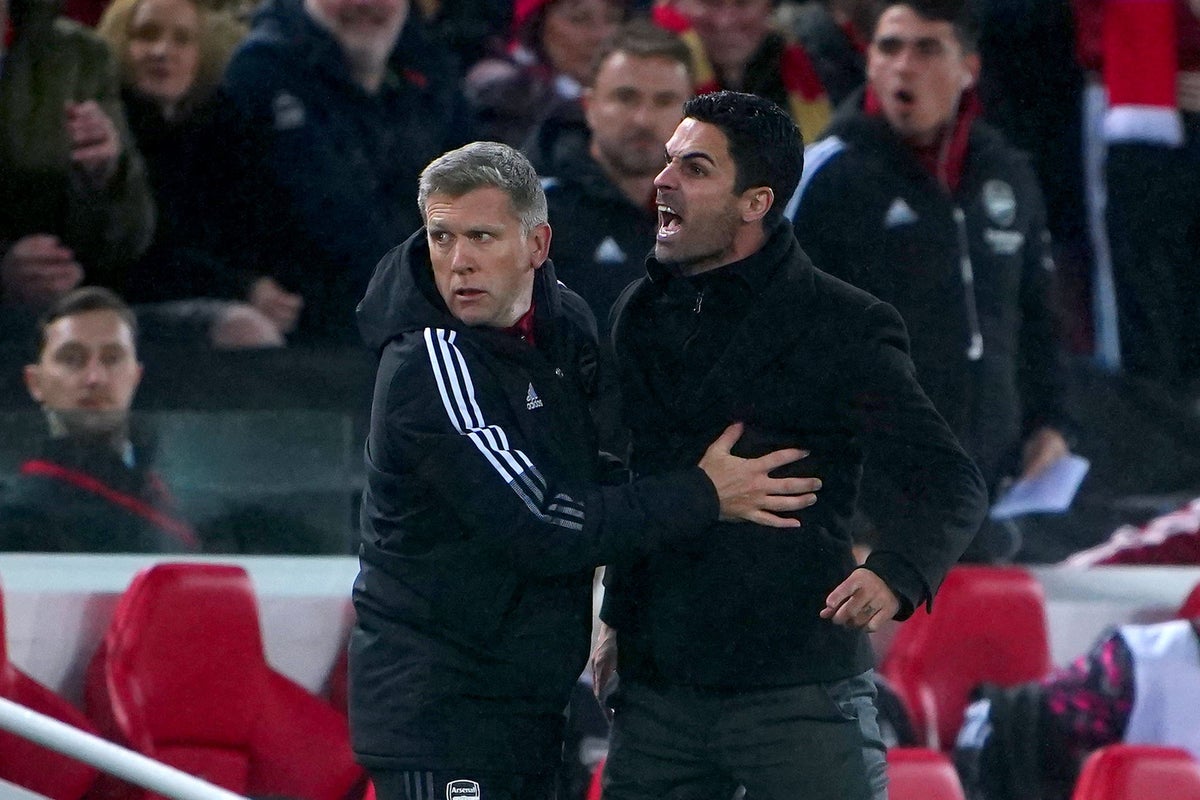 Mikel Arteta is leading Arsenal on a hunt for the Premier League title. The team is set to play against Liverpool on Sunday in a bid to end their 11-year losing streak at Anfield.
Arsenal heads into the match eight points clear and has a woeful recent history on the red half of Merseyside. To prepare for the atmosphere at Liverpool last season, Arteta brought a sound system around the training pitch to pump out the Liverpool anthem 'You'll Never Walk Alone'. This unique approach was made famous in the 'All or Nothing' documentary, where Arteta was ridiculed for his out-of-the-box thinking.
Although the quirky preparation for the trip to Anfield backfired as Arsenal was thrashed 4-0, Arteta continues to defend his unconventional ideas. The team is full of enthusiasm and positivity, and Arteta believes it's a big opportunity to end the long wait on Sunday.
Arteta was in the team the last time Arsenal won a Premier League game at Anfield back in 2012. In seven away games since Jurgen Klopp became Reds boss, Arsenal has lost by an aggregate of 25-7. When questioned if it is essential for everyone to keep their cool on Sunday, Arteta replied with a positive affirmation.
Arteta admitted that he did not like how he came across in the heat of the moment during his spat with Klopp. However, he has full respect and admiration for what Liverpool has achieved. Arteta believes that the team has played in the toughest places, including White Hart Lane, and is ready for the challenge at Anfield.