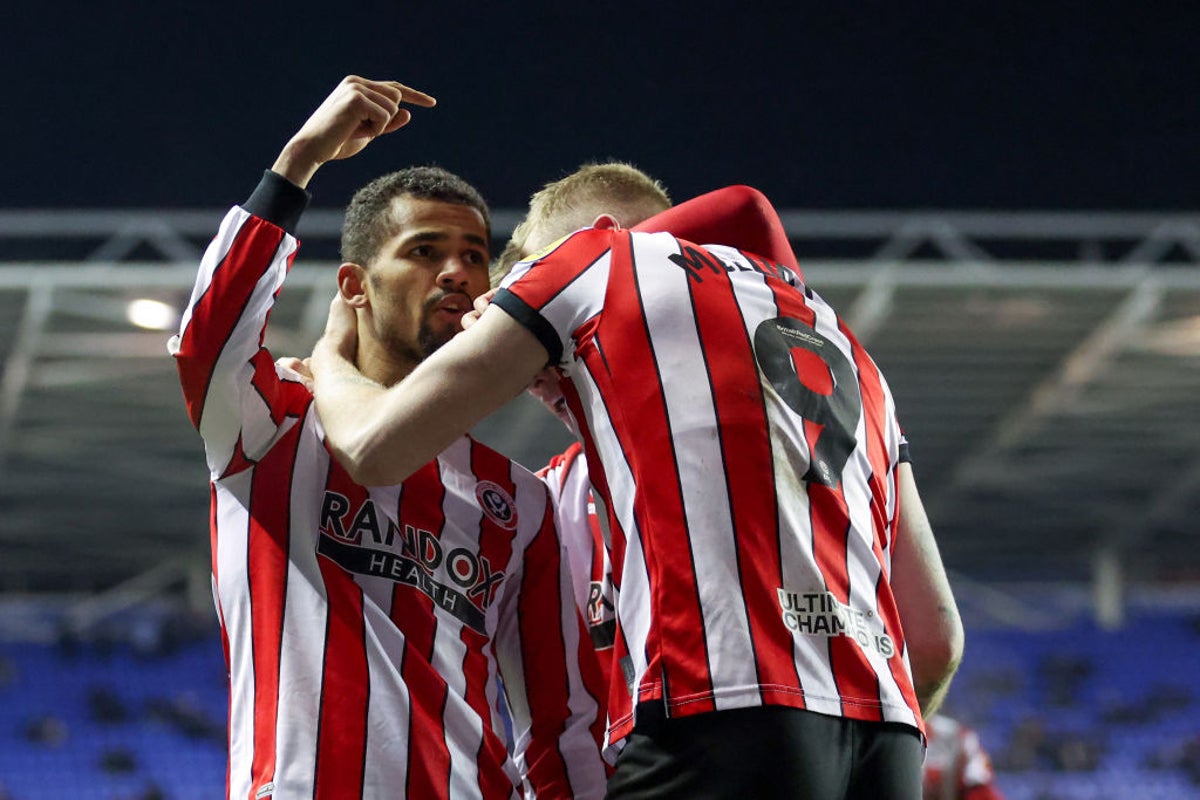 Sheffield United secured a crucial 1-0 win in the Championship, thanks to Iliman Ndiaye's eighth-minute goal against Wigan. This vital victory moved the Blades eight points clear of third-placed Luton and nine points ahead of Middlesbrough, who are set to play a match against Burnley Good Friday. The result leaves Wigan in trouble at the foot of the Championship table with just six matches remaining.
In their clash against Millwall, Luton played out a goalless draw at The Den. This outcome preserved a crucial six-point gap between the sides and consolidated the hopes of the visiting team in the Championship play-offs. Luton grew into the game, but their two shots on target, both of which came late in the second half, were comfortably saved by George Long. The Lions have now gone three games without a win, while Luton has taken a solid stance for a top-six spot.
Norwich reignited their play-off hopes as they pulled off a convincing 2-0 win against Blackburn, who are also in the top six. Liam Gibbs scored his first-ever goal for the club in the 11th minute, and Gabriel Sara doubled their lead ten minutes into the second half. Although Blackburn attempted to score towards the end of the match, the Norwich team managed to successfully fend them off. Norwich are now just a point behind Blackburn.
Preston secured a significant victory against QPR with a 2-0 win. Tom Cannon scored both goals within four minutes in the second half. The defeat was QPR's ninth in ten matches and placed them in a precarious position. They are currently outside the relegation zone only due to Reading's recent six-point penalty.
In other results, Rotherham boosted their survival hope by beating West Brom 3-1, whereas, reading picked up a draw against Birmingham. Cardiff eased their relegation fears by defeating Blackpool, leaving them seven points clear of the drop zone. The biggest winners were Huddersfield, who mounted a comeback after trailing to win 3-2 away to Watford. Also, Swansea and Coventry played out a goalless draw, and Bristol City won 2-1 at Stoke in their mid-table matches.
Championship results:
Millwall 0-0 Luton
Rotherham 3-1 West Brom
Reading 1-1 Birmingham
QPR 0-2 Preston
Blackburn 0-2 Norwich
Blackpool 1-3 Cardiff
Swansea 0-0 Coventry
Watford 2-3 Huddersfield
Stoke 1-2 Bristol City
Sheffield United 1-0 Wigan
Sunderland vs Hull – 5:30pm KO
Middlesbrough vs Burnley – 8 pm KO
Additional reporting by PA