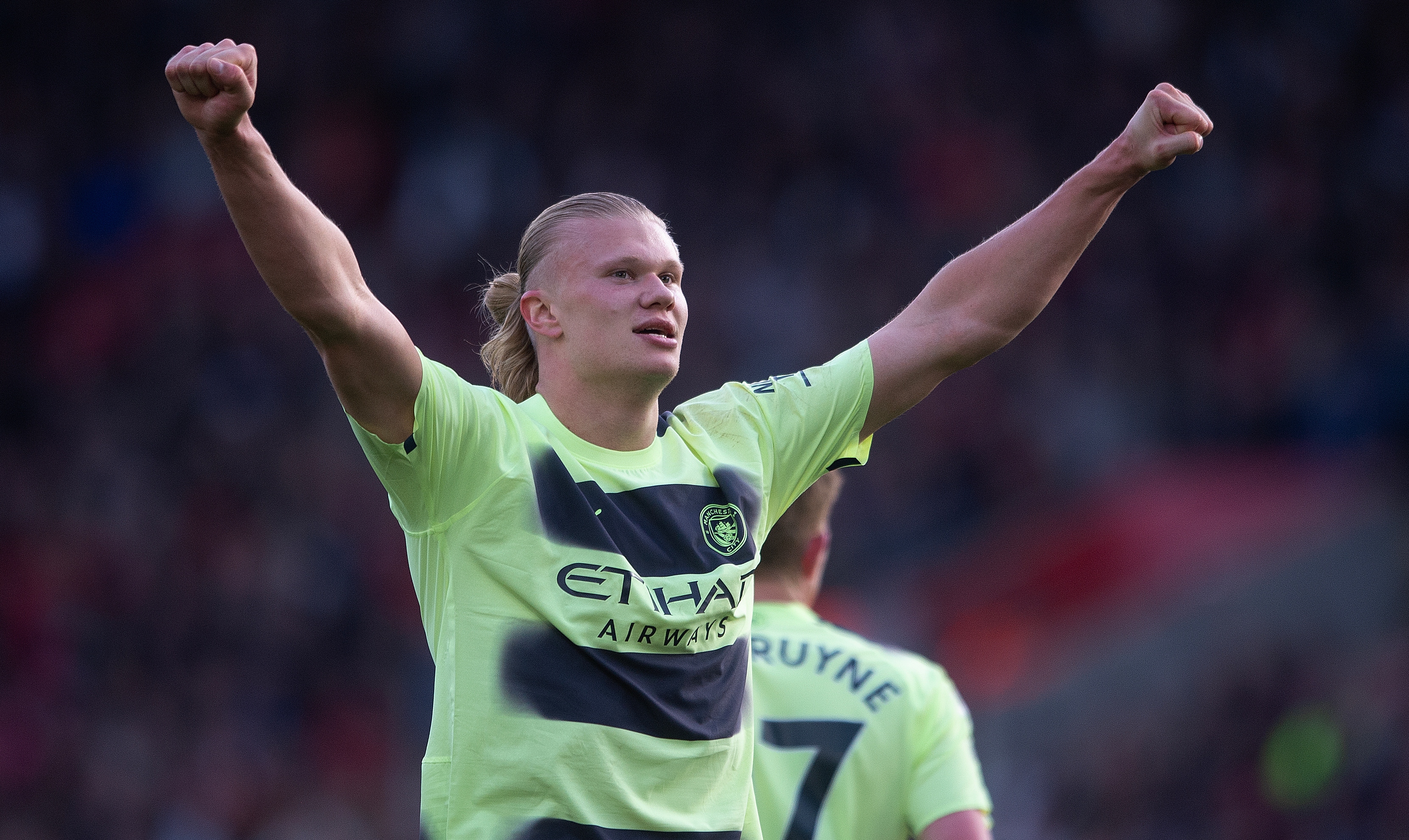 Erling Haaland Scores Brace in Manchester City Win
Erling Haaland made his return from injury in style over the weekend, scoring two goals in Manchester City's 4-1 win over Southampton. The Norwegian star's impressive brace takes his season Premier League goal tally to an incredible 30 goals, setting him just four goals away from breaking the joint single-campaign record held by Andy Cole and Alan Shearer.
Haaland's incredible goalscoring form has naturally drawn comparisons with Lionel Messi, but Manchester City manager Pep Guardiola is quick to highlight the differences between the two football greats. Speaking after the game, Guardiola explained that Haaland's character sets him apart from Messi.
"Haaland is always happy, always smiling. Even in the bad moments at the beginning of this season when people said he couldn't adapt, he arrived at training with a big smile and said hi to everyone. He has had an incredible impact, not just on the pitch but also every day in training sessions and in the locker room. I have the feeling that he is so happy with us. He never complains about being taken off. He respects me a lot."
Guardiola's praise for Haaland's attitude and work ethic certainly speaks volumes about the Norwegian's character.
Haaland's return to form is a welcome boost for Manchester City, who will need their goal machine firing on all cylinders as they chase glory on multiple fronts.