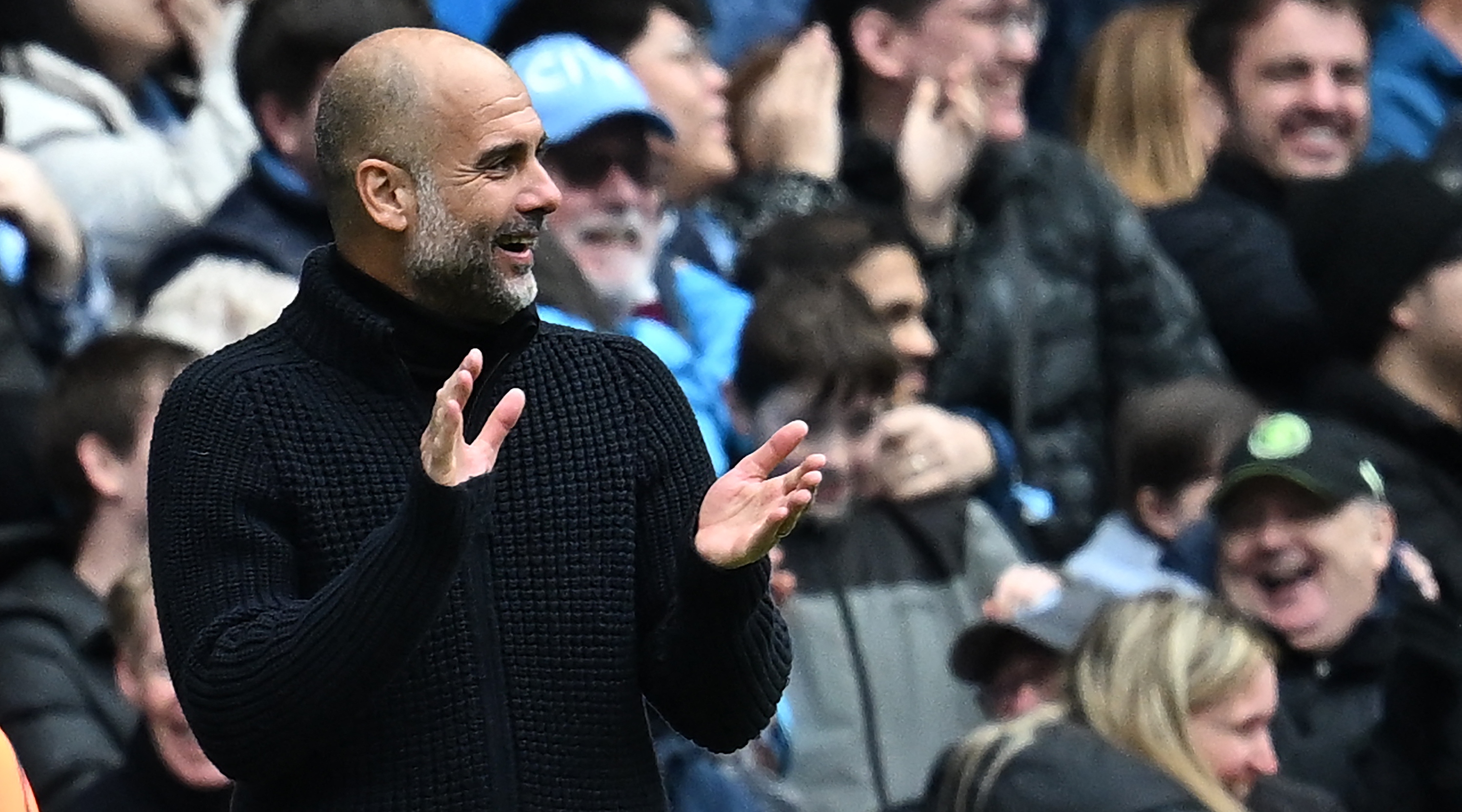 Pep Guardiola expresses joy rather than disrespect with his celebrations that make headlines in the City-Liverpool game
During Manchester City's 4-1 win over Liverpool at Etihad Stadium, Pep Guardiola's unique celebrations are being questioned, but he has brushed off accusations of "lack of respect."
Guardiola appeared to celebrate right in the face of Reds' substitute Kostas Tsimikas as he warming up when Julian Alvarez drew City level. Later, after Jack Grealish's goal that made it 4-1, while celebrating, the City boss shook hands with another Liverpool substitute mid-celebration– Arthur.
When asked about his celebrations after the game, Guardiola replied sarcastically, "No come on, I'm so sorry. Ask him if I lack respect; ask Tsimikas. I [celebrated] the goal the way I do with my son. I'm so sorry. Do you think it's a lack of respect? Ah ok, I'm so sorry!"
City's phenomenal win marked their 100th at home in the Premier League under Guardiola – who reached the milestone in just 28 games, making him the fastest manager to do so in the league's history. The result keeps City in contention for the title, trailing Arsenal by eight points with a game in hand, after the Gunners beat Leeds 4-1 at Emirates Stadium on Saturday afternoon.