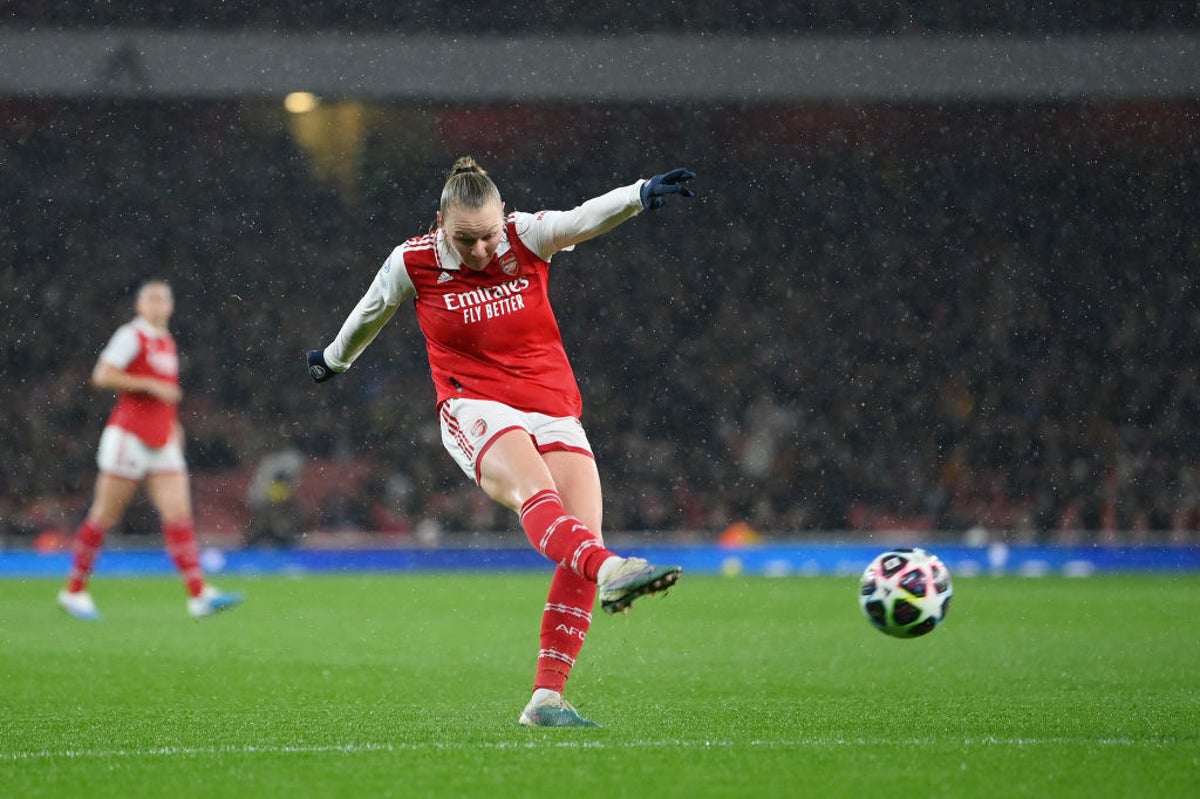 Arsenal's triumph over Bayern Munich in the Women's Champions League was a momentous event that cemented their place as a top-tier team. The game was punctuated by a stunning four-second goal by Frida Maanum that changed everything. Arsenal was facing a challenging game, having been 10 years without a Champions League semi-final and confronted by Bayern Munich's 14-match win streak and a one-goal lead.
However, the team rose to the occasion with an exhibition of trigonometry by showing exceptional precision and technique on the field. Lia Walti's first-time pass to Stina Blackstenius set the stage, with the lay-off to Leah Williamson leading to the flick, and Frida Maanum firing the ball in the net with a picture-perfect shot. Bayern had pushed Arsenal to the limit until this moment, with both teams engaged in a cagey start to the second game. However, Arsenal raised their game to a level that Bayern simply could not match. Their attacking play was sublime, and Victoria Pelova helped change the game after being brought on to the right side of Arsenal's attack, pinning back the dangerous Klara Buhl.
Arsenal's attacking play was further evident when Stina Blackstenius made it two with a header from close range after McCabe skipped past Rall and produced a wonderful, dinked cross to the six-yard line. Katie McCabe and Caitlin Foord overwhelmed Maxi Rall on the opposite flank, with Blackstenius playing with freedom and confidence—piecing it all together. The only regret from Arsenal was that they didn't score four or five, despite their scintillating displays. Arsenal created fewer moments of danger after the break, but the quality remained devastatingly high. The team now looks forward to the semi-finals, and their fortunes in Europe have changed.