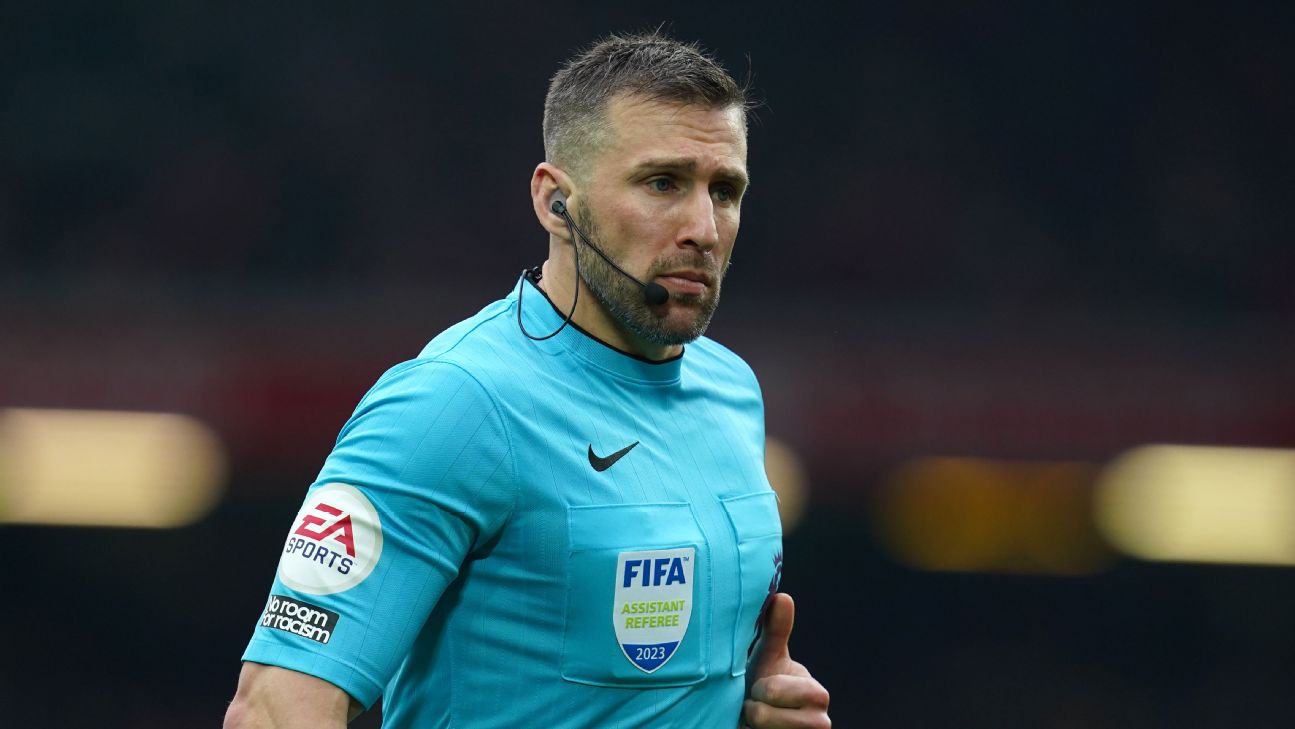 Assistant Referee Allegedly Elbows Liverpool's Andy Robertson: Investigation Underway
During the Premier League clash between Liverpool and Arsenal, assistant referee Constantine Hatzidakis allegedly elbowed the Reds' left-back Andy Robertson during half-time, causing an uproar. The referee's body announced that, until the investigation concludes, Hatzidakis would not be appointed for future matches.
The incident gained widespread attention due to television footage capturing Robertson's confrontation with the official after the half-time whistle.
The Scotland international was aggrieved and, in a moment of frustration, grabbed the assistant referee's arm. Hatzidakis, in turn, appeared to elbow Robertson near his jawline, leading to the defender's booking by referee Paul Tierney.
Notably, no action was taken at half-time, and Hatzidakis continued to run the line in the second half as the game ended in a dramatic 2-2 draw.
In the aftermath, The Professional Game Match Officials Ltd. (PGMOL), the body responsible for match officials across English football, released a statement, noting that Hatzidakis would not be appointed to fixtures while The FA conducts an investigation.
Liverpool manager Jurgen Klopp stated that he did not see the incident, yet admitted that he had heard 'something happened.'
If you want to catch other live football matches, stream on ESPN+ and witness it all happen.