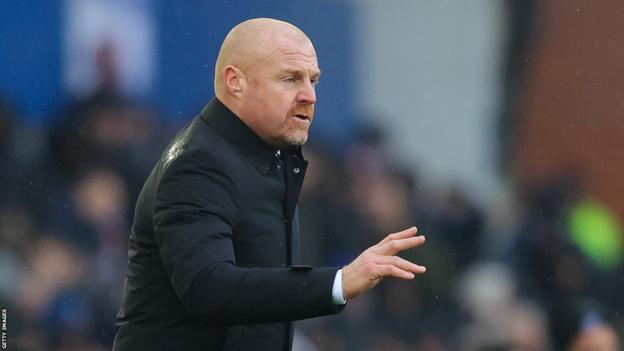 Sean Dyche, the manager of Everton, has vowed to keep his focus on the pitch amid investigations into the club's alleged financial irregularities.
Everton, who have refuted accusations of any wrongdoing, is "robustly defending" their position.
"I'm more focused on what's going on on the pitch, quite obviously," said Dyche, who replaced Frank Lampard.
Currently 15th on the Premier League table with two points ahead of the relegation zone, Everton will be playing against Tottenham on Monday.
Dyche said, "There is no situation at the moment. The club's statement covers everything. I'm happy to go along with that."
The specifics of Everton's alleged breach have not been disclosed by the Premier League, other than the fact that it took place during the season ending in 2021-22.
However, the team has recorded financial losses in several recent seasons.
Dyche affirmed, "The club has assured me that the statement is correct, and the rest of it will depend on the powers that be to do what they have to do."
Original Post Link