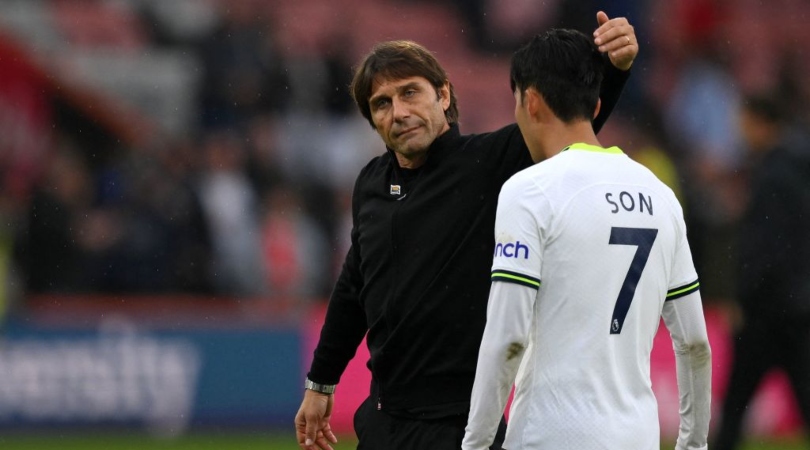 Heung-min Son takes responsibility for Tottenham's struggles under Antonio Conte
Heung-min Son, the South Korean superstar striker for Tottenham Hotspur, has publicly apologized to former manager Antonio Conte for his poor performance this season. After winning the Premier League Golden Boot last season, Son has only managed six goals this year, and believes that he is partially responsible for Conte's recent departure from the club.
While Tottenham has replaced Conte with Christian Stellini and Ryan Mason on an interim basis, the team is rumored to be considering Julian Nagelsmann as a permanent replacement. Nagelsmann, who recently left Bayern Munich, is widely admired as an exciting young coach and has expressed interest in the Tottenham job.
With Tottenham currently sitting in fourth place in the Premier League, two points ahead of fifth-placed Newcastle United, Son is focused on helping the team finish in the top four. Despite recent losses in the FA Cup and Champions League, Son and Tottenham remain determined to succeed.
Although he is upset to see Conte go, Son is grateful for their time together, calling the Italian coach "world-class" and wishing him the best. And with the right leadership, Son is confident that Tottenham can continue to be successful in the future.