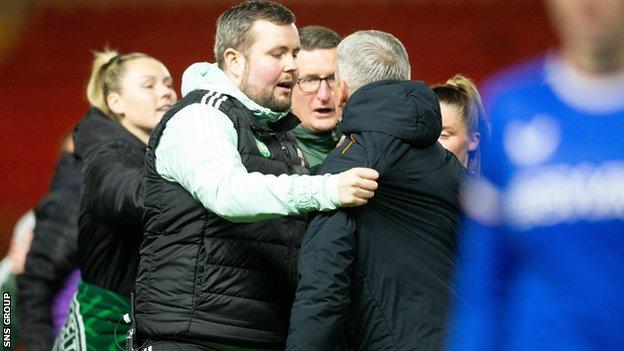 Rangers coach Craig McPherson is in hot water after seemingly headbutting Celtic manager Fran Alonso. The incident happened during a Scottish Women's Premier League match which ended in a 1-1 draw.
McPherson approached Alonso at the end of the game, triggering an altercation. The Scottish Football Association (SFA) has issued a notice of complaint to the Rangers coach under rule 77 for violent conduct, serious foul play, and other improper behaviour. The hearing is set for 13 April.
Celtic managed to salvage a point from the game after Caitlin Hayes scored in stoppage time, keeping them second in the SWPL, eight points behind Glasgow City who are currently in the lead.
Following the match, Alonso spoke to Sky Sports and claimed to have been pushed from behind. He also said that he was called a "little rat" but didn't know why. The police have received a report about the incident and are investigating the matter.