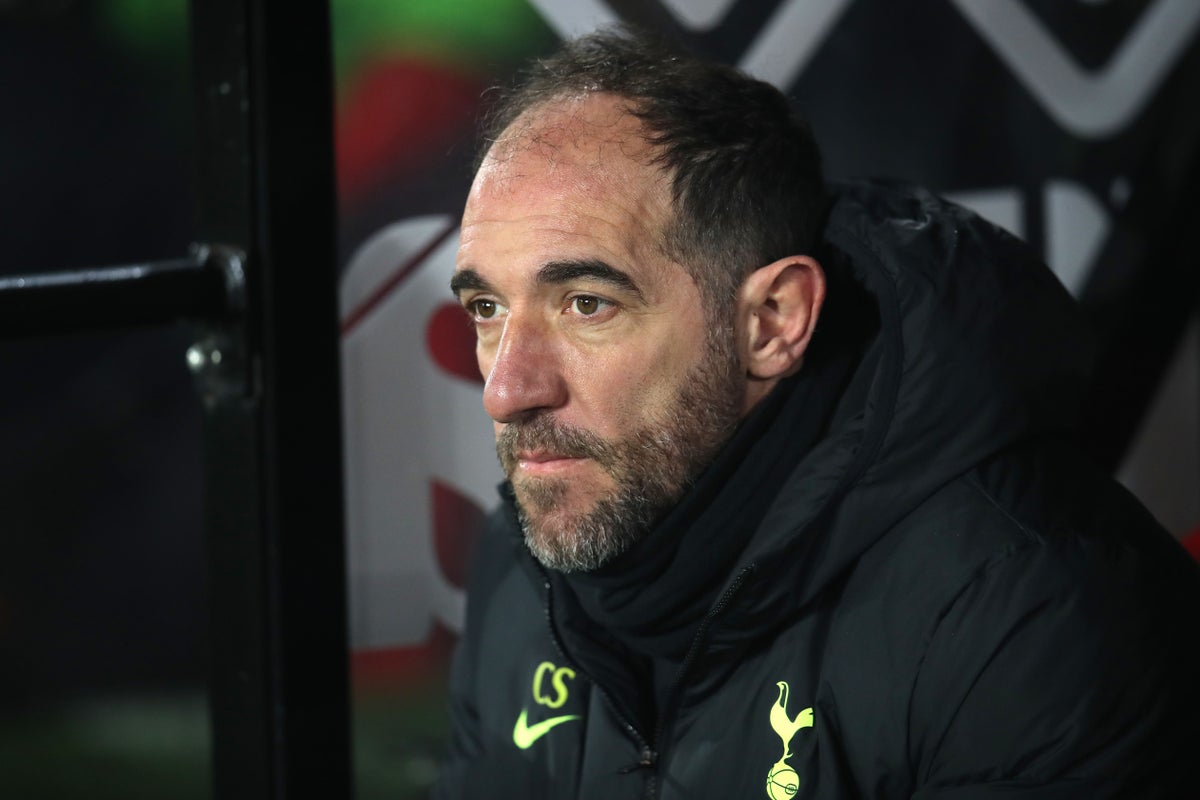 Interim Head Coach Cristian Stellini Ready to Lead Spurs to Top 4 Finish
In an extraordinary turn of events, Antonio Conte leaves Tottenham, a week after his "selfish players" rant following a 3-3 draw at Southampton. Cristian Stellini, who previously stood in for Conte during his surgery, is now tasked with leading Tottenham to a top-four finish in the remaining 10 Premier League games.
Stellini has expressed confidence in his ability to guide Spurs to success and bring stability to the club after a tough week.
He acknowledges the fans' dissatisfaction with the club's poor performances, and emphasises the importance of fighting for victories in every remaining game to regain the trust of the fans. He also acknowledges the pain of losing close friend Antonio Conte, but recognises the need to move forward and focus on club and team improvement.
Stellini's Vision for Tottenham
Stellini aims to take responsibility for improving the club alongside assistant head coach Ryan Mason and the entire staff of Tottenham. He wants to approach every game with personality and fight for the fans, the club, and the team itself.
He is hopeful for the return of key players like Ivan Perisic and Hugo Lloris, who have been out due to injury, and urges everyone in the club to do something more to help the players and the team.
The fans' trust is essential for the team's future, and Stellini hopes to bring everyone together during the remaining 10 games. Every game is a final for Tottenham, and the team needs to be lucid but not emotional in their fights against every opponent.
With Stellini's leadership, fans hope Tottenham will make a comeback and reclaim their place among the top 4 of the Premier League.
Injury Update
Brazil international Richarlison will miss the game against his former team, Everton, due to a minor muscle injury. Goalkeeper Hugo Lloris has returned to training after a knee injury and could be involved again. Full-back Emerson Royal is out due to knee surgery, but Stellini is hopeful for Ivan Perisic's return after a late injury scare.