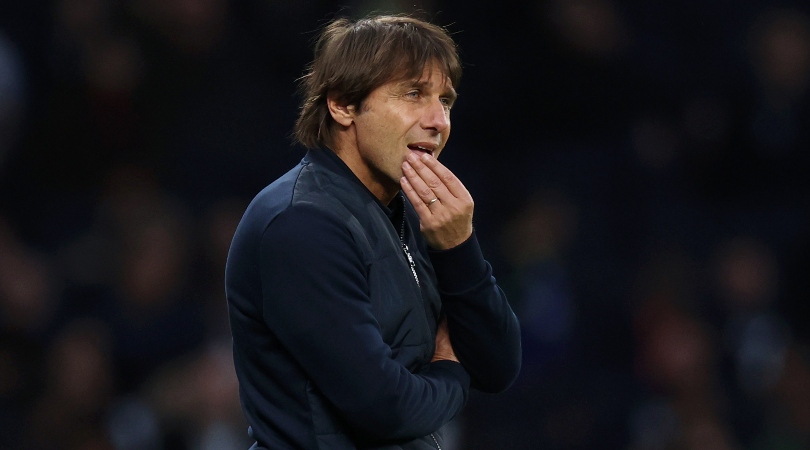 Antonio Conte is on the brink of departing Tottenham Hotspur, his post-match comments after their 3-3 draw against Southampton looking like the final nail in the coffin for the Italian. 
Blaming his players for the lack of success the club has enjoyed over the previous decades, as well as the ownership, Conte launched into a full-scale attack on the "selfish" players he had to work with "who don't want to play under stress".
Conte's comments have created divisiveness within the Tottenham fanbase, despite him being specifically brought into the club in 2021 to change the culture and win trophies. So far, he has failed to do that. 
Upon closer inspection, though, it becomes a little clearer what has gone wrong and why Antonio Conte has failed at Spurs. 
Tottenham players inherently don't suit Conte's tactical system
Counter-attacking is the name of the game for all Antonio Conte sides, the Italian boss preferring to set up with a low block to invite pressure on before nicking the ball and launching fast-paced attacks of their own. 
As FourFourTwo's Adam Clery explains in the video above, the fact Tottenham have been the deepest team in the league this season by defending position highlights this counter-attacking desire of Conte, and, to an extent, this part of his plan is working. However, where it is falling down is when Spurs actually win the ball back.
Often unable to hit teams on the break due to opposition defences quickly regaining their position, Tottenham instead have to spend the vast majority of their time breaking teams down rather than producing free-flowing attacks. 
Crossing under Conte is generally a last resort (opens in new tab), too, the manager preferring his players to pass sideways in search of an opening. And here's where the failure becomes stark.
With a lack of creativity in midfield – Hojbjerg, Bissouma and Skipp are all more industrious types – Spurs are unable to provide that killer pass which the likes of Kane, Son and Kulusevski crave. They're also more prone to giving the ball away the longer they spend passing it sideways between themselves, which invariably leads to interceptions for the opposition and counter-attacks of their own. 
Spurs have also attempted the most crosses of any team in the Premier League this season – something Conte simply doesn't want to happen too often. It's beginning to become more evident why he branded them all "selfish". 
Harry Kane is overcompensating for a midtable side
With 21 goals in the league this season, Harry Kane is performing incredibly in an average Tottenham side – without him, they'd be made to look even worse. 
In fact, the England striker has outperformed his expected goals (xG) by six. While this highlights his talent, it also displays a considerable amount of papering over the cracks by Kane this season. Those goals have been worth eight points to Spurs this season, too – take them away, and the club would be below Brentford in eighth, miles away from hopes of a top-four finish.