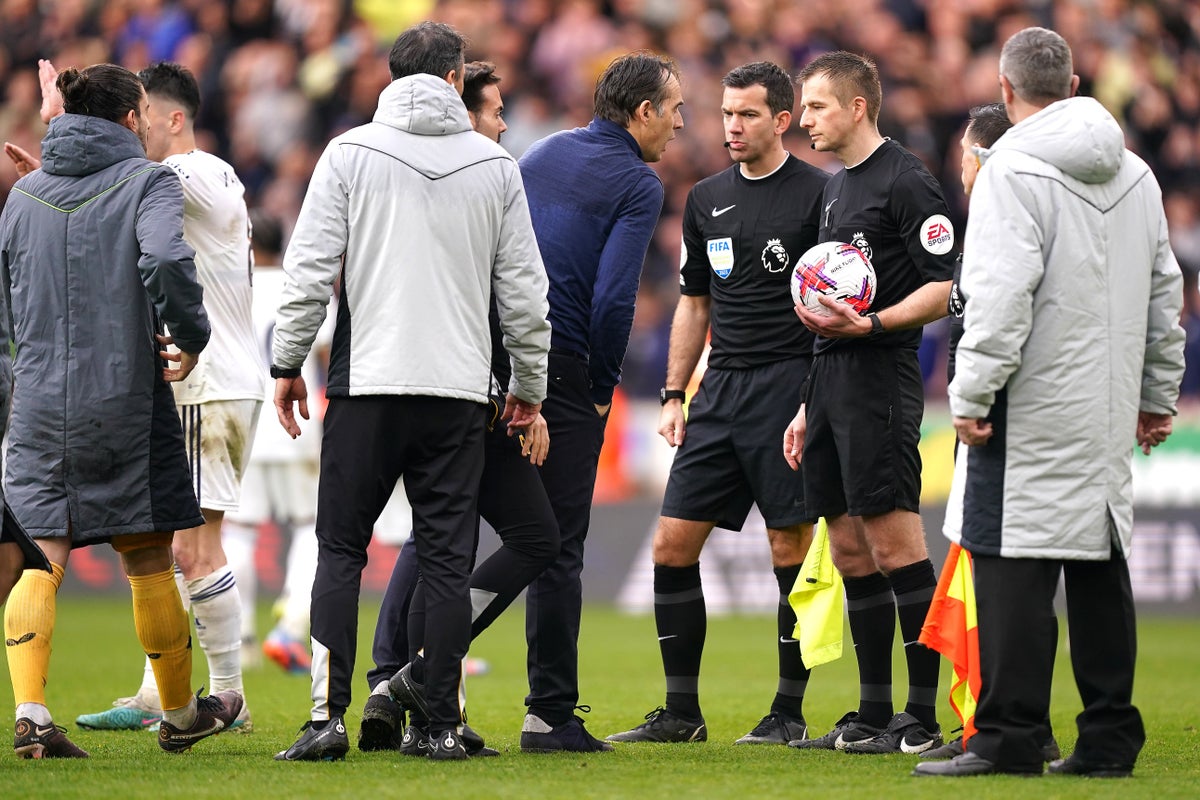 Julen Lopetegui, the boss of the Wolves, assures fans that his team will remain calm despite the recent Football Association charges. While it's been a tumultuous time for the Molineux-based team, Lopetegui maintains that the team will stay focused despite the pressure. Facing a daunting challenge against Chelsea, Lopetegui asserts that his coaches and assistants are polite and respectful towards other teams, and that any errors made on the pitch or off are a natural part of the game. While Lopetegui acknowledges that there is great competition in the Premier League, he believes that this is all part of the job and accepts the risks that go with it.
Last week's improper conduct charges against Pablo Sanz and Nottingham Forest coach Alan Tate have done little to dampen the spirits of the team, as they remain just one point above the relegation zone. While assistant coach Sanz and Tate were sent off in a recent match, Daniel Podence's charge of spitting at Brennan Johnson has been strongly denied. The Wolves were also fined after players clashed with Forest earlier this year. Despite these challenges, Lopetegui is confident that his team will pull through and achieve their goals with nine matches left to play.
Lampard has recently taken over as Chelsea's new coach after Graham Potter's sacking, adding to the record 12 Premier League managers who have lost their jobs this season. But Lopetegui is unfazed, and notes that this is all just part of the job. With challenging times ahead, Lopetegui is optimistic about his team's ability to rise to any occasion.