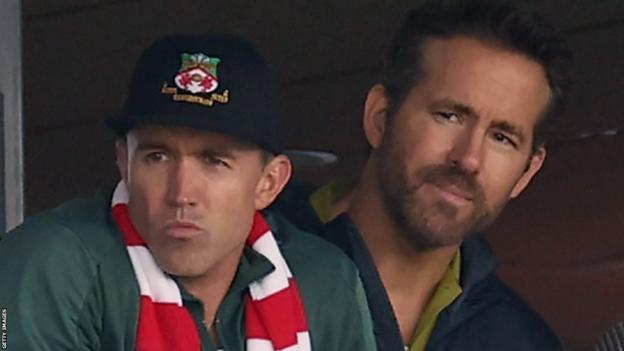 Wrexham Football Club to Face Manchester United in Pre-Season Friendly in San Diego, USA
Wrexham, a football club with high hopes of promotion to the Football League, is set to face Manchester United in a pre-season friendly in San Diego on Tuesday, 25 July at Snapdragon Stadium.
The National League leaders will take on the Premier League side in a competitive match that is sure to be a memorable occasion for both clubs.
This pre-season friendly is part of Manchester United's tour, aimed at preparing the team for the 2023-24 season.
This match is particularly significant for Wrexham, which is owned by Hollywood stars, Ryan Reynolds and Rob McElhenney. The duo hopes that the pre-season friendly will come after the club's promotion to the League Two.
In their latest match, a 3-0 victory against York City on Saturday, Wrexham kept its lead at the top of the National League. Reynolds and McElhenney watched the match and expressed their excitement for the upcoming friendly match against Manchester United.
Wrexham boss, Phil Parkinson, shared their enthusiasm, saying that the tour would be an excellent opportunity for the club to prepare for the 2023-24 season. He added that the match against Manchester United would be a competitive match and a good test for the club as they look ahead to the new campaign.
Parkinson further said, "We enjoy welcoming supporters from the US to the Racecourse Ground, and we're looking forward to being able to play in front of some of these new fans on American soil in the summer."
Manchester United will field a youth-focused team drawn from United's travelling tour squad supplemented by academy prospects, said the club's football director, John Murtough. He added that the team is looking forward to playing in front of US fans for the first time in San Diego.