Stanley Matthews Testimonial: A Night of Legends
When Stanley Matthews retired from professional football in 1965, Stoke City decided to celebrate his illustrious 33-year career with a testimonial at their old stomping ground, the Victoria Ground. But this wasn't just any game of football – it featured some of the biggest names in the sport at the time.
Played in front of a 35,000-strong crowd and an estimated 112 million viewers worldwide on April 28, 1965, the event saw a Stan's XI take on an International XI, with players from England's leagues and across the globe showcasing their talents.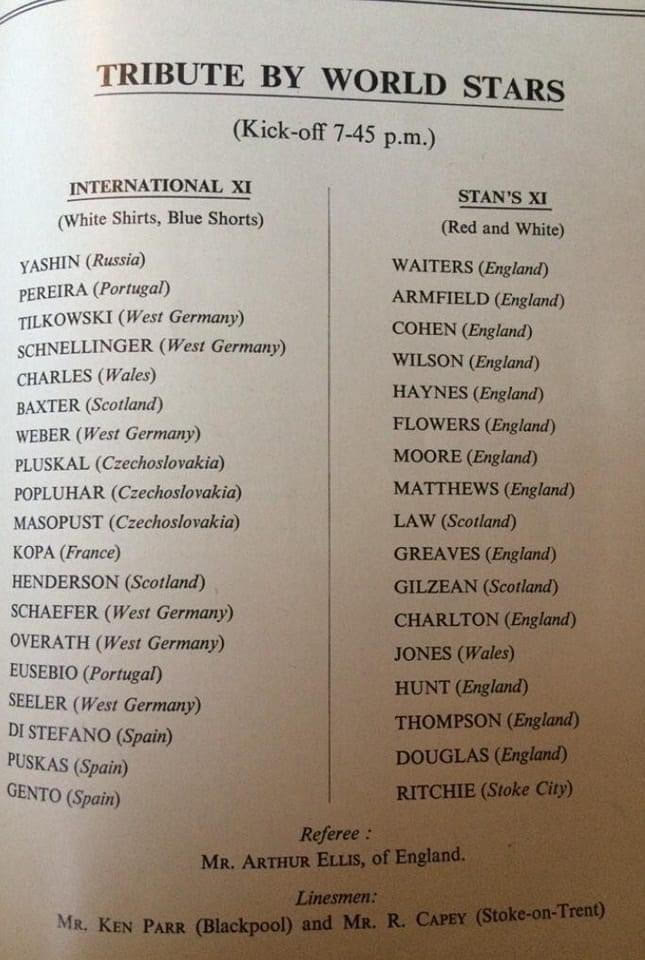 Despite a number of listed players being unable to participate, the match was a thrilling contest. The International XI eventually emerged victorious with a 6-4 scoreline, with Ferenc Puskas, Josef Masopust, Laszlo Kubala, Willie Henderson, and Godfried van den Boer all getting on the scoresheet. Meanwhile, Bryan Douglas scored twice for Stan's XI, with Jimmy Greaves and John Ritchie adding more.
The legends of the sport also entertained the crowd with a pre-match game. Retired players such as Bert Trautmann, Tom Finney, and Danny Blanchflower were among those showing off their skills on the pitch.
As Matthew's colleagues carried him off the field on their shoulders at full-time, it was a fitting tribute to a truly legendary player.